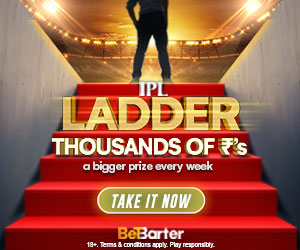 Two extremely talented batsmen from Mumbai were training under Ramakant Achrekar. Both had a brother named Ajit. One Ajit gave his brother the right direction and helped him getting the tag 'God Of Cricket', while other Ajit pulled down his brother with him and destroyed his cricket career. We are talking about Sachin Tendulkar's senior Anil Gurav whom Sachin used to call as 'Sir'.
Gurav's Association With Sachin Tendulkar
Sachin Tendulkar's brother Ajit sized up his talent and introduced Sachin to best cricket coach of the city Ramakant Achrekar. When Sachin joined the academy, there was a batsman who was set to make a great career in cricket and his name was Anil Gurav. Achrekar used to call Gurav Sir Vivian Richards as his stroke playing ability could mesmerize anyone.
Achrekar used to ask Sachin and other youngsters to watch Anil's batting and learn from him. Interestingly, Sachin scored his first century in cricket with Anil Gurav's bat. In Sassanian cricket club he was the captain of Tendulkar. Sachin was too shy to ask him for the bat directly. Sachin urged one of his friends to ask Gurav for the bat. He gave him his bat and later Sachin went on to score a century for his club with the same bat.
What Killed Career Of Anil Gurav
Everything was going well in Gurav's life but one day he became a victim of miserable circumstances. Like Sachin, he also had a brother named Ajit. His brother had fallen into the bad company and became sharpshooter of an underworld gang. He was in the wanted list of Mumbai police. Police used to pick Gurav and his mother repeatedly and several times used to beat them up so they spilt out everything they knew about Ajit.
ALSO READ: 5 Most Beautiful Female Cricket Reporters in the World
His life had become miserable and at that time he had no interest left for cricket. He started drinking heavily and when his painful experience ended, his cricket career was also over. The last time he met Sachin in 1990 at Marine Lines when Sachin was getting into his car surrounded by security guards. Sachin saw him and recognised him. Sachin spoke to him for a couple of minutes and asked him to come to his home.
Today, he lives in a small shabby room in a slum of Nalasopara, Mumbai. Both Sachin and he had the same kind of talent. Sachin Tendulkar has achieved everything in his life. But sadly Anil Gurav is only known as a drunkard in his slum.