David Warner Credited Virender Sehwag For His Triple-Century in Tests: On Saturday, Australian opening batsman David Waner has scored triple-century during the ongoing Test match against Pakistan in Adelaide. On the second day of the ongoing Test match, he added 335 runs before Australian captain declared the innings. However, Warner was having a good chance of breaking the record of Brian Lara but Australia had to declare the innings upon looking the future weather conditions.
The left-handed opener holds a reputation of being a prolific player in T20 cricket because of his hitting abilities. But now he has also proved that he is capable to score well in bigger format too. Meanwhile, after scoring a triple-hundred on Saturday, David Warner credited former Indian opening batsman Virender Sehwag for his first triple-century.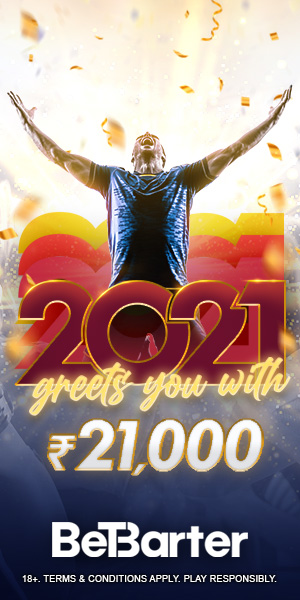 Warner said that it was the chat between him and Virender Sehwag which changed his mind for playing in Test cricket. The 33-year-old and Sehwag has played together for four years in the Indian Premier League. Both were the part of Delhi Daredevils (now known as Delhi Capitals). Moreover, both the players are widely known for their explosive style of batting.
David Warner Revealed The Chat With Virender Sehwag
At the end of the Day 2 of the ongoing Test match against Pakistan, Warner said that it was Sehwag who saw a Test Player in him. A few years ago, while he was playing for Delhi Daredevils, the Indian former player had told him that he can be a better Test batsman than T20. However, at that time he laughed after listening to Sehwag's views, he further added.
The 33-year-old has also revealed the chat between the duo in which Virender Sehwag explained how to be good in longer format. And he also credited Indian former cricketer for his current form in Test matches.
"When I got the opportunity to play for Delhi Capitals, a few years back in the IPL, and I met Viru (Virender Sehwag) over there and he sat down to me and I'll quote him forever, he said, 'I'll be a better Test player than a T20 player' and I told him that you are out of your mind, I don't even play many first-class games.
"And he always said to me, 'You have some slips and gullies, the covers are open, mid-wicket is there, mid-on and mid-offs are up, you just play in your way and you'll get off to a flyer and sit there all day and picking up lofts' and that has always stuck at the back of my mind. That sounded very easy when we were discussing that." David Warner said after scoring triple-century against Pakistan in Adelaide.