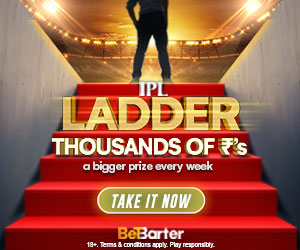 Indians enjoyed a colorful weekend as they celebrated the festival of lights, Diwali, this Sunday. In fact, the celebrations had an abundance of grandeur to them; so much so that people from all across the globe didn't feel shy to chime in with the celebrations. Famous international personalities like Donald Trump joined in the celebration by tweeting out their best wishes. On the cricket front, too, various international stars like Chris Gayle, Michael Clarke and Wahab Riaz sent out their best wishes. Indian cricketers themselves enjoyed the occasion to the fullest; many even uploaded the pictures on social media. Fans too, enjoyed most of the celebrations and sent wishes back
However not everyone had the best of the times in social media. Test fast bowler Ishant Sharma, like many of his teammates, uploaded a picture of Diwali celebrations with his family. The photo featured his wife and his parents with an appropriate caption wishing his fans a happy and safe Diwali. Likewise, fans too were heart-warmed with the photo and sent their wishes back. Here's the original tweet:
Fans located a portrait of Asaram Bapu on the background wall
However it wasn't long before certain fans came across an interesting detail. Several fans spotted an image of self-proclaimed demigod Asaram Bapu in the background wall. Asaram is self-proclaimed demi-god, and his cult has established over 400 ashrams all across the country. However he has been involved in a fair number of controversies due to his misogynistic and heinous activities.  In 2013, he made some really offensive and inappropriate statements over the Damini-rape case. The Jodhpur police arrested him in April last year when they found him guilty of raping a minor girl.
Suffice to say, fans soon started to question Ishant and his family's mentality and beliefs. Some fans went a notch further and uploaded morphed images and memes to troll the lanky Delhi pacer. The excessive trolling ultimately forced Ishant to take down the tweet. He later tweeted another Diwali message, and also re-uploaded a cropped version of the original image on Instagram.
Ohh bhai maro mujhe maro😭🤣🤣 pic.twitter.com/CR5TEBn0vB

— STALKER (@TheRobustGandhi) October 27, 2019
Here is part 2 pic.twitter.com/LFjUO5PkYZ

— STALKER (@TheRobustGandhi) October 28, 2019
Hahha pic.twitter.com/VicZTtic1g

— Profound Stoicism (@PStoicism) October 28, 2019