Hardavinder Singh Sandhu, better known by stage name Hardy Sandhu is a well-known name of the Punjabi music industry. In 2012, his first song Tequilla Shot gained massive popularity which followed with the songs like Soch, Joker. The song Soch was remade for Akshay Kumar's Bollywood movie Airlift. 'Naah' which came out in 2017 is another famous track of the 33-year old. However, cricket was the first love of Hardy Sandhu.
Few know that Hardy Sandhu started his career as a cricketer. Cricketers like Shikhar Dhawan, Manoj Tiwary, Cheteshwar Pujara started their cricket career alongside Hardy Sandhu. In an interview, the singer has admitted that Shikhar Dhawan was his roommate during the u19 days. He was a fast bowler who had a dream to represent the Indian national cricket team.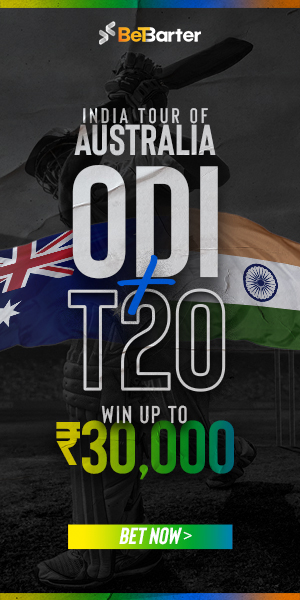 Injury Ended Hardy Sandhu Cricket Career
Sandhu has represented India u19 in youth test series against England u19. In 2005, he made his debut alongside the likes of Dhawan, Manoj Tiwary, Robin Uthappa. The pacer then went on to represent Punjab in Ranji Trophy. In 3 first-class matches, Hardy Sandhu has taken 12 wickets. But in 2007, he suffered an injury on his bowling arm which forced him to give up playing the game. Then he shifted his focus from cricket to singing.
Hardy Sandhu revealed in an interview, "I played for around ten years. I have played for the U19 cricket team with Shikhar Dhawan. He was my roommate, and I have also played with Cheteshwar Pujara and Ishant Sharma. But in 2006, I had an elbow injury. I was a fast bowler, and the injury was on my right arm. I tried to get treatment here, but kuch hua nahi,"
He further revealed that after his cricket career was ended, he even worked as a taxi driver in Australia. Sandhu said, "I then decided to go to Australia to see good doctors and physiotherapists. I got a student visa and thought if my treatment is successful, I will come back to India and start playing again. Warna padhai karke, wahin settle ho jaunga. I was there for 11 months and in that period, I met a lot of doctors, par kuch hua nahi. Wahan taxi bhi chalayi,"
Sandhu In 83 Movie
Hardy Sandhu didn't get to represent Indian team but soon he will be seen in the reel version of team India. He has been roped in to play the role of former Indian pacer Madan Lal in the upcoming Bollywood film '83'. The film is based on India's win in 1983 Cricket World Cup. Ranveer Singh is portraying the role of Kapil Dev who led the side to World Cup win. The film will release on 10 April 2020.