On Monday, BCCI announced the team India squads for the upcoming limited-overs series against Sri Lanka and Australia. Jasprit Bumrah who was out of the action due to injury has regained the spot in the team. Shikhar Dhawan also missed the last ODI series due to injury and Mayank Agarwal was named his replacement. But now, Shikhar Dhawan is back in the team.
On the other hand, Rohit Sharma has got the much-needed rest for the T20 series against Sri Lanka. Rohit is repeatedly playing cricket and as now he has also cemented his place in the test side, so the workload on him is increasing. The rest is important for him ahead of New Zealand tour which is certainly going to be tough for the Indian side.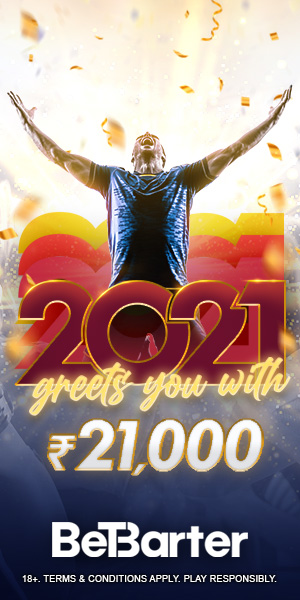 Harbhajan slammed Team India selectors
Meanwhile, Harbhajan Singh is not happy with the squad as the player he was hoping to be in the squad is missing. The player is none other than Mumbai Indians' Suryakumar Yadav. Harbhajan had recently weighed in for Suryakumar Yadav's selection in team India. Yuvraj Singh had also joined Harbhajan Singh in this matter by taking a dig at the team India selection committee.
After recent team selection, Harbhajan tweeted, "I keep wondering what's wrong Suryakumar Yadav has done? Apart from scoring runs like others who keep getting picked for Team India India/A India /B why different rules for different players ???"
Suryakumar Yadav After Not Getting the call-up
However, Suryakumar managed to hide disappointment over not getting India call-up as he expressed his delight over getting a call-up in India-A team after a gap of 7-years. He said "I'm obviously very happy to get a series and get that opportunity to perform at that level. But, keeping that aside, currently, my full focus is on this game [from tomorrow against the Railways], which is more important. That series is there at the back of my mind, but you've got to stay in the present,"
Yadav said that his ultimate goal is to play for India but he can't think of just going there. He added "Yes, my ultimate goal is to play for India. However, as I said, at the same time, you've got to stay in the present. You've got to follow your process, You just can't 'think' of going there. If you do the small things right, which I've been doing lately, that will automatically come,"
It has been a decade now that Suryakumar Yadav has made his first-class debut but the cricketer has yet to get a National call-up. Currently, he has become a key member of the IPL team Mumbai Indians. Last two IPL season has been absolutely brilliant for him. He has aggregated 936 runs in last two IPL seasons for Mumbai Indians.