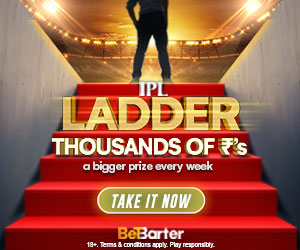 A few years back, a close connection of the then-BCCI chairman Anurag Thakur approached Surendra Punia. The mentioned source offered to recommend his daughter to Thakur himself. It wasn't an easy deal to refuse for the Jaipur-based man. For one thing, Surendra himself had harbored past ambitions to represent India. He knew well how this one recommendation could be the offer for his daughter's lifetime. Uncertain, he told his daughter about the offer. But for Priya Punia, it wasn't even a crossroad.
"There is no satisfaction in getting into the team on a recommendation"- was all she said as she quietly rejected the offer. As a young, aspiring woman cricketer from Delhi, this refusal had certainly made a bold statement about Priya's self-made character. That same nature gets reflected on the field, as she charges down the pitch to clobber bowlers for monster sixes. Yet, for one of the most socially followed female cricketers of the country, many are unaware of the struggles and sacrifices she has had to make to reach where she is.
Also Read: Cricket Rules 2019 Updated, Basic Knowledge About ICC Cricket
Early Life
Born and raised in Delhi, as a child, Priya showed some interest in playing badminton. As time went by though, her father took soon realized that cricket was her first love. Perhaps the strong love for the game made her father ensure that his girl learnt from the best in business.
For seven years, she trained under Rajkumar Sharma, the same man behind Indian Men's captain Virat Kohli's success. Her impressive showings earned her a spot in the Delhi team, and she finally made her debut against Hyderabad. She scored 407 runs at an average of 50 in the 2016 season. A couple of impressive knocks followed, this time, for the North Zone team. The cherry on the cake, however, was her innings against the New Zealand A team. Coming into bat at number-3, Priya played with composure and grit to compose a fine 42-ball 59 runs. She had to wait and score two more domestic centuries before she finally made her international debut against Australia at Mumbai.
Tough times and hard calls
With the 2015-16 season finishing on a high, the time seemed optimal for Priya to take her game to the next level. However, it was at that exact time when her father shifted to Jaipur, her original hometown. The switch to her roots, though, was far from welcoming. She approached a local academy for admission, but instead, the coach mocked her and asked: "What can a girl do?".
That comment wasn't to stop her and her father's passion anytime soon; her dad sold his property at Jaipur to acquire a 1.5 Bigha of land for her daughter to practice. Additionally, he approached a local groundsman to monitor a special pitch, who demanded an exorbitant payment of 1 Lakh Rupees. Undeterred, her father decided to build Priya her own customized cricket pitch, for which he spends 15000 Rupees per month for maintenance and use.
Upon her return to Jaipur, Priya suffered from Jaundice, and not even three months later, she endured a nasty fracture on her thumb. It was during this tough period that her father filled in his boots as her mentor and life-coach. His upbringing and love have helped Priya to develop as a strong and independent woman.
Video: Rohit Sharma Shares MS Dhoni Birthday Plans In Hilarious Way
Journey So Far
Thanks to her and her family's constant efforts, she was selected for the T20I games against New Zealand in early 2019. She also competed in the Women's T20 Challenge and played for the Supernovas.
Many have likened her situation and career to Olympic Gold Medalist Abhinav Bindra. Considering the importance of both their fathers in their lives and development and how Apjit  Bindra constructed a shooting-range for his son, one cannot deny the uncanny similarities. That said, at 22 years of age, Priya is still at an early stage of her career, and requires her fans and the BCCI to support her strong-willed endeavors. There's no shortage of her fans, with her Instagram account boasting of more than 33,000 followers. With her family, especially her dad, supporting her in all of her journeys, one can expect her to soar to even greater heights. Here's wishing the budding Indian star best of luck for her journey ahead!