Coronavirus is rapidly spreading across the globe and India has started seeing its impact as well. So far, over 50 positive cases have been reported in the country. Four of these positive coronavirus cases are from Karnataka state. As Karnataka is the home of IPL team RCB now the franchise is under risk of losing home ground due to coronavirus outbreak.
Coronavirus In Karnataka Created Trouble For RCB
A Bengaluru resident with a travel history to the USA was tested positive for novel coronavirus according to Karnataka Medical Education Minister K Sudhakar. Reportedly, the same resident, who has identified as a techie, came in contact with 2,666 people since his return from the US. After the first confirmed case in the state, the government has also called to shut down all primary schools and IT companies until further notice.
Advertisement
According to Digvijay 24/7 report, now the Karnataka government has written to Centre asking to postpone or suspend this year's IPL. The report further states that the Karnataka Government has denied hosting IPL matches at home ground of RCB, M Chinnaswamy, Bengaluru due to coronavirus scare. All the 8 home matches of Virat Kohli-led RCB are scheduled to play at M Chinnaswamy stadium.
BCCI Not In Mood Of Postponing IPL 2020
Earlier, the Maharashtra Health Minister Rajesh Tope had raised concerns over the coronavirus outbreak and felt that the IPL can be organised later. However, BCCI President Sourav Ganguly has confirmed that the upcoming season will go ahead without any changes to the schedule. Ganguly said, "It's on…and BCCI will take all protection (against coronavirus),"
Advertisement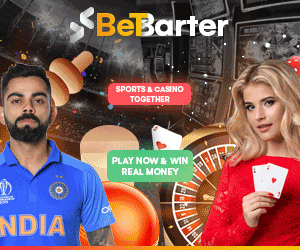 But the increasing threat of the disease may force BCCI to rethink the decision. According to a report, BCCI may reach the final decision over the upcoming season of T20 league after a meeting with the health ministry. Some IPL stakeholders have even urged the board to go for close-door contests. Which means matches with no spectators in the stadium.
Advertisement