Over the span of the past few months, wicketkeeper-batsman Rishabh Pant has assumed a rather polarizing role among the Indian fanbase. It's a rather classic debate associated with every budding star; promise versus performance. A good chunk of the fanbase looks up to Pant as the Indian team's next full-time glovesmanship candidate; primarily acknowledging the 22-year old 'keeper's fine batting flamboyance. On the other hand, some fans frequently criticize the team management for persisting with Pant despite his dwindling on-field returns. 
As it presently stands, Karnataka batsman KL Rahul seems to have edge over the Delhi Capitals' wicketkeeper; mostly due to the "flexibility of playing an extra batsman in the side", as captain Virat Kohli had opined a few months back. In fact, the last time Pant featured in either of the limited-overs format playing XIs dates back to January 2020. Not too long ago had the fraternity touted him as the successor to the legendary MS Dhoni. Instead, now he finds himself relegated to "performing bench-warming duties".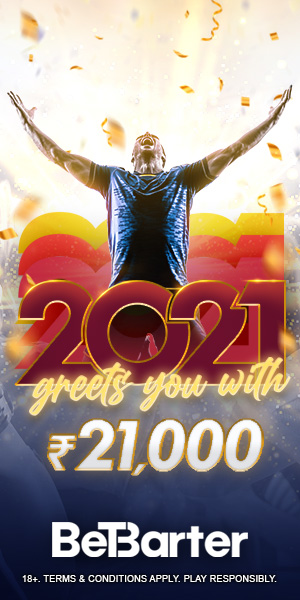 Former team India fast bowler Ashish Nehra recently commented on the matter, expressing disappointment over the team management's attitude towards Pant. In a recent chat over on former cricketer Aakash Chopra's show, 'Nehraji' talked about the uncertainty surrounding the current Indian team's number 5 and number 6 batting spots. Further elaborating on the situation, the 41-year old Delhi cricketer pointed out the difference between Pant and Rahul's current status in the side. 
"The successor to MSD is serving water"- Ashish Nehra
"There are a lot of talented players, but they should be backed for a longer duration," Nehra opined. "Even now, we cannot talk with much certainty about the number 5 and 6 slots in the ODI side; that's how close the competition is. KL Rahul is playing at the 5th position. Meanwhile Pant, the person you were preparing to succeed MS Dhoni, is serving water," he commented. 
Nehra, who recently celebrated his 41st birthday, admitted that Pant had underperformed on more than one occasion; but reasoned that the management still put faith in him solely based on his potential. "I know he has missed his chances and there is no doubt about it. But then you have kept him in the team, because you saw the potential in him at 22-23 years," he concluded.