In a bid to rejuvenate the spirits of India's cricket deprived fans, the Board of Control for Cricket in India (BCCI) and Doordarshan (DD) Sports have decided to renew their cycle of live-streaming team India's 'classic' cricket matches. Starting from 18 April till 3 May, the DD Sports will air some of the Indian team's most iconic matches from the past decade. 
This announcement comes just a few days after the Indian government decided to extend the nation-wide lockdown by 2-more weeks. Owing to the life-threatening COVID-19 pandemic, countries all across the world have entered into a 'quarantine' phase; encouraging citizens to not partake in outdoor activities unless necessary. The ongoing lockdown is, in fact, in its second phase, and will last at least until 3 May.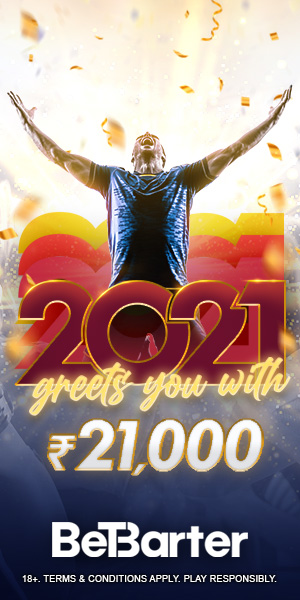 Back during the first lockdown phase, from 24 March to 14 April; DD Sports and Star Sports featured reruns of matches from the Indian team's victorious 2011 World Cup campaign. Inspired by the idea's success, and probably also to compensate for the lack of live IPL action; the BCCI and DD Sports have seem to be continuing with their 'rerun' cycles. The official announcement came on Thursday, through the BCCI's official Twitter handle.
Missing that matchday feeling? How about we look back at the glorious 2000s? 📽️#StayHomeStaySafe and enjoy #TeamIndia's thrilling clashes on @ddsportschannel as BCCI & Government of India bring you cricket highlights from the archives! 🙌@SGanguly99 @JayShah @ThakurArunS pic.twitter.com/VN0oxG59b5

— BCCI (@BCCI) April 16, 2020
Full itinerary
The updated itinerary seems to be even more exciting than the previous one, featuring some of India's iconic series from the yesteryears; like the 2005 home-series against Sri Lanka and South Africa. To top off all the 'old-school' vibes, starting from April 29, fans will get to revisit the iconic 2001 Eden Gardens test-match against Australia. Touted as one of the best comeback wins in the history of international cricket, the match featured… now, we wouldn't want to drop spoilers here, would we? Here's a complete list of the matches along with the timings from which they will be broadcast.
18/04/2020 (10 AM) – India vs Sri Lanka, 1st ODI, Sri Lanka tour of India 2005
19/04/2020 (10 AM) – India vs Sri Lanka, 2nd ODI, Sri Lanka tour of India 2005
20/04/2020 (10 AM) – India vs Sri Lanka, 3rd ODI, Sri Lanka tour of India 2005
21/04/2020 (10 AM) – India vs Sri Lanka, 4th ODI, Sri Lanka tour of India 2005
22/04/2020 (10 AM) – India vs Sri Lanka, 5th ODI, Sri Lanka tour of India 2005
23/04/2020 (10 AM) – India vs Sri Lanka, 6th ODI, Sri Lanka tour of India 2005
24/04/2020 (10 AM) – India vs Sri Lanka, 7th ODI, Sri Lanka tour of India 2005
25/04/2020 (10 AM) – India vs South Africa, 1st ODI, South Africa tour of India 2005
26/04/2020 (10 AM) – India vs South Africa, 2nd ODI, South Africa tour of India 2005
27/04/2020 (10 AM) – India vs South Africa, 4th ODI, South Africa tour of India 2005
28/04/2020 (10 AM) – India vs South Africa, 5th ODI, South Africa tour of India 2005
29/04/2020 (2 PM) – India vs Australia, 2nd Test, Australia tour of India 2001