Team India's premier test-match off-spinner Ravichandran Ashwin is popular for the methodical and analytical approach he brings to his game. His tactful and measured style of play has been the driving force behind his success in the game. Though on this occasion, moving a step further from this 'balanced' perception, 'Ash' delivered this perfect, humorous comment and smartly castled a fan's sarcastic jibe. 
It all happened when Twitter user Yash Rane (@yashozilrane) posted this image.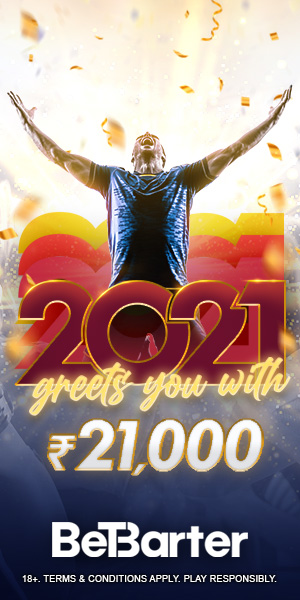 My gift to Ashwin this Christmas pic.twitter.com/nQvSiG5FoF

— Yash Rane (@yashozilrane) December 31, 2019
Context
The tweet was actually a reply to an ongoing conversation where a fan had asked Ashwin who the next batsman would be that he would Mankad. To put things into context, Ashwin had created a polarizing moment in last year's IPL match between Rajasthan and Punjab. Rajasthan Royals had looked comfortable in their chase of the 185-run target KXIP had set them. Their opener Jos Butler was in great touch and probably would've won the match single-handedly.  Except, Ashwin changed the course of the game in the most unprecedented way, when he ran Butler out at the non-striker's end of the pitch. The run-out, which is un-officially labeled 'Mankad', entirely changed the tide of the game, and ultimately, the Kings XI Punjab won the game by 14-runs.
It would be an understatement to say that Ashwin created a slight buzz. Fans and former-players, all across the globe, lashed out at Ashwin for his decision. While Cricket-rules declared the dismissal perfectly legal, many fans believed Ashwin had violated the 'Spirit of the Game'. Ashwin himself firmly stood by his choices and counter-questioned Jos Butler's thoughts of leaving the crease early. Even now, about 9 months from the incident, Ashwin stated in his tweet that he would 'Mankad' 'anyone that goes out of the crease'.
Rajasthan Royals' Reply
At that time, Rajasthan Royals' skipper Ajinkya Rahane had decided not to comment on the situation. But, understandably, the Royals are still somewhat bitter about the lost game. In fact, had they won that game with every other results happening the way  they did, Royals would've made it into the playoffs. With the pang of a disappointing 7th place finish refreshed, the Royals to chime in with their own humorous comment.  
No points for guessing who is adding this to their cart for #IPL2020 https://t.co/66sYUMosUp

— Rajasthan Royals (@rajasthanroyals) December 31, 2019
However, as has been the story with Ashwin many a times in his career; he had the last laugh over the matter with his witty, sarcastic reply. 
Might well be a good collection for the non strikers who meander along 😂😂👍🏻. Good banter nevertheless ☺️ wish you all a happy 2020. 🔥 https://t.co/fqD9WOCHTL

— Ashwin Ravichandran (@ashwinravi99) December 31, 2019