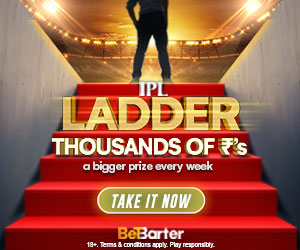 Social media was dazzled with some really bright moments yesterday when India celebrated Diwali; the festival of lights. One of the best aspects of this iconic festival is the sense of unity it helps propagate. People from every community come together to add to the ambiance of the celebrations. The collective sense of joy certainly makes Diwali one of the grand festivals of India.
Naturally, cricketers too don't shy away from basking in the spotlights of the this colorful extravaganza. In fact, a lot of cricketers celebrate special occasions like these with a lot of zeal, and attract quite a bit of hype on social media. This is exciting for the fans, since they are able to watch and react to their favorite stars enjoying themselves. Hence, the buzz on social media substantially adds to the fun of Diwali. Unfortunately, and unsurprisingly, social media comes with its fair share of pros and cons. While most people look forward to enjoy the celebrations, a bunch of people make some really inappropriate gestures and spoil all the fun.
On Sunday, former India fast bowler Zaheer Khan uploaded a picture of his family's Diwali celebrations. Zaheer posted a picture on Twitter of him and his wife wearing traditional Indian attire and happily posing with a plate of diyas (earthen lamps). In the caption, 'Zak' wished his fans a happy and prosperous Diwali. Here's the original tweet:
Wishing everyone a very Happy and prosperous Diwali! pic.twitter.com/PAmidvuS9D

— zaheer khan (@ImZaheer) October 27, 2019
Radical fans ask questions on his faith
While most fans liked the picture and sent their greetings back to the legend player, a bunch of people seemed to have reservations against the picture. In particular, many Muslim Twitter wanted to know why Zaheer was celebrating a traditionally Hindu festival. Some radical fans questioned his devotion and faith, while others criticized him for his actions. Some users behaved exceptionally rude, and publicly abused Zaheer for his choices. The Indian pacer decided against reacting to any of the comments.
Nhin milega flat ab bhi. https://t.co/9RU1xVsGJL

— omer (@intellectroll) October 28, 2019
Never saw Hindu Cricketers Celebrating Eid wearing Islamic dress code or symbols. Why Sarkaris are such insecure lot? 🤔 https://t.co/YGLppaiAsW

— #CENSORED (@PrinceKashmiri_) October 28, 2019
Zaheer Khan is one of the best fast bowlers to have emerged from India. He picked up 311 wickets in 92 tests and is India's second highest wicket-taker in tests. He also played a massive role in winning the 2011 World Cup with his quick and aggressive bowling. Across formats, he is India's fourth-highest wicket-taker. He is married to Bollywood actress Sagarika Ghatge.