Wicket-keeper batsman KL Rahul has been one of the most talked-about India players in recent times. A series of sublime, batting-performances have helped him cement his spot in the team as one of the batting-mainstays. Additionally, his versatile on-field abilities have also contributed towards this new-found popularity. In particular, his wicket-keeping skills.
Back in the home-series against Australia, the Karnataka-batsman had to take up 'keeping full-time after the incumbent glovesman, Rishabh Pant, suffered a concussion while batting. This abrupt change of roles, however, didn't seem to affect Rahul and his performances by the slightest. In fact, if anything, fans got to witness a 'rebooted' version of the elegant top-order batsman. Batting at a demoted number five-position, Rahul swapped his composed and patient style of innings building for a more-aggressive and hard-hitting approach. His improved batting and wicket-keeping form even established him as the team's first-choice wicket-keeper.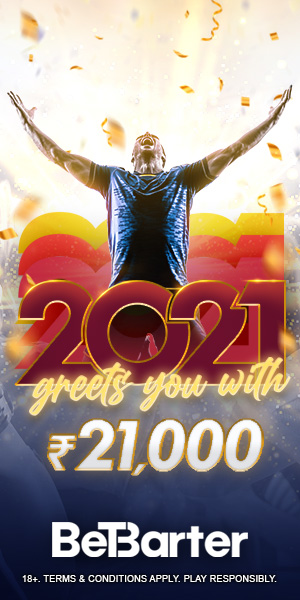 Rahul's success, however, has come at the expense of the 22-year old Rishabh Pant's relegation. Two entire-series have elapsed since Pat Cummins forced him off the Wankhede-pitch with that devastating bouncer. In this duration, the team has tried the likes of Sanju Samson and Mayank Agarwal across different formats. Pant, however, continues to wait for his shot at redemption. 
Naturally, this has given trolls a new incentive to target the already sidelined young Delhi-batsman. In the past, users on social-media used to mock him over his lackluster batting returns. This 'axing' of sorts, however, has led to questions resurfacing about the young keeper's potential and value in the team. Interestingly, Rahul, on the other hand, has unwittingly, developed his own fan base. Back in the fifth T20I against New Zealand, captain Rohit Sharma had to walk-off the field after injuring himself. Rahul, the man of that particular series, was naturally, the fitting-choice to take over the captaincy duties. And after leading the team to a victory in his captaincy debut, fans couldn't help but call Rahul the 'one-man-solution' to the team's problems. 
'Baby-sitter' taunt comes back to mock Pant
Something similar happened earlier today on Twitter, when Rahul uploaded a picture on his account. The photo featured the star India-batsman holding TV presenter Jatin Sapru's infant daughter, Inaaya, in his arms. Rahul tagged Jatin in the throwback picture, who came up with a clever response from his own side. 
Another role ✅ 🙂 https://t.co/MKtArMexfv

— Jatin Sapru (@jatinsapru) February 19, 2020
The comments, unfortunately, paved the way for an entire mob of trolls, who discovered a new, hilarious-insight to the situation altogether. The trolls provided their own throwback of Pant's banter with Australia captain Tim Paine during the 2018 test-series Down Under. Paine had offered Pant a 'baby-sitting' job as a joke to unsettle him. As it turns out, the joke retains its humor an entire year later, albeit in a different context.  
Rahul baby sitting
Meanwhile pant : pic.twitter.com/rle4qCxX0z

— SHARUKH ∇ (@StanMSDhoni) February 19, 2020
Nope dude kl can't keep in test

— bharuu6563 (@BhargavPalla6) February 19, 2020
Yeh kaam toh rishab pant k liye chhod do bhai.

— Marwadi (@gaitonde07) February 19, 2020
Pant: pic.twitter.com/zw4HPznThI

— Sameer Allana (@HitmanCricket) February 19, 2020
Rishabh Pant After Seeing KL as Babysitter. pic.twitter.com/Qn3vExT6pE

— Sujoy (@SujoyBarg07) February 19, 2020
Pant had one job left. Babysitting. That's too has gone in Rahul's hand. Feeling sad for pant.#RIPCareer

— Ayan 🌈 (@AyanCalls) February 19, 2020