Over the past few days, several fans reacted to IPL team, Royal Challengers Bangalore's rebooted uniforms and team-logo for the upcoming season. Perhaps the most-prominent reaction came from the franchise's former director, Vijay Mallya. On Saturday, Mallya took to his Twitter account in an attempt to troll his former-team for its performances.  
Great…but win the trophy !

— Vijay Mallya (@TheVijayMallya) February 15, 2020
One could wonder if the humor of the situation helps Mr. Mallya to cheer-up what is otherwise, most-certainly, a life of shame and notority. The former-owner of the Kingfisher Airlines now resides in London on bail on an extradition warrant. In 2016, the ex-business tycoon copped accusations from several Indian banks for laundering over Rupees 4000-Crores of Indian-currency. Mallya had to resign as the RCB director in 2016; but time and again, has expressed his passion towards the gentlemen's game. Last-year, for instance, he attended team India's group-stage World-Cup match against England at Birmingham.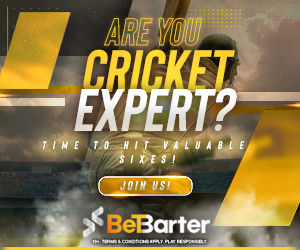 RCB's 'new' campaign
Meanwhile, the Royal Challengers Bangalore team are actively following-up with their promotional campaign for this year's IPL. Their flurry of activities started from this Wednesday, when their social-media handles deleted all the existing-posts on their accounts. This surprised few of their notable RCB players including AB de Villiers, Yuzvendra Chahal. Even captain Virat Kohli didn't have an idea about what was happening, and made a post requesting his team for answers. 
Later on Thursday, the team finally broke the suspense, revealing its a new brand-logo. Yesterday, they released some further updates, like the team's new uniforms for the upcoming season. Fans had also speculated a change in the team's name but that did not happen.
RCB fans would hope the team's reboot follows a similar pattern as with the Delhi Capitals from last-year. The Delhi-franchise rechristened itself from Daredevils to Capitals; in the process, coming up with new uniforms and a logo. The change of background did seem to work for Shreyas Iyer's side, as they featured in their first playoff-appearance in over 7-years. RCB fans would really appreciate a lucky charm, and finally have their hands on their maiden IPL-title.