Former India opener Gautam Gambhir isn't the kind to shy away from pulling back punches. On Saturday, the former test-opener, currently serving as a Bharatiya Janta Party MP; hit back at former Pakistan captain Shahid Afridi for some of the snide comments he made in his recently released autobiography.
Afridi's autobiography became the subject of some heated social-media discussions; on account of how he described Gambhir and his personality in his book. Elaborating his feelings while playing against some of the aggressive 'sledgers' of cricket- like Gambhir and Warne, Afridi wrote, "(Gautam Gambhir) and his attitude problem. He, who has no personality. Barely a character in the great scheme of cricket. He, who has no great records, just a lot of attitude. Still, he behaves like he's a cross between Don Bradman and James Bond."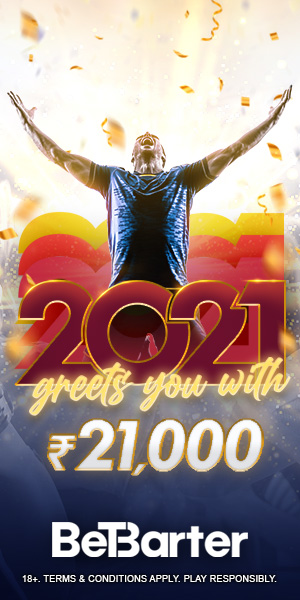 Just in case the built-up frustration of missing out on a month's worth of cricket-action wasn't enough; Afridi's controversial remarks waged a new war on social-media among fans. The hype surrounding the issue ultimately escalated to a point, that 'Gauti' decided to personally respond to Afridi's claim. Earlier today, he made a tweet reminding Afridi about his match-winning knock of 75-runs in the 2007-WT20 finals. Ironically, Afridi could only manage a golden-duck in that match; something Gambhir also pointed out in his tweet. Summing up, Gambhir clarified that he'd always have an attitude for "liars, traitors & opportunists".
Someone who doesn't remember his age how will he remember my records!OK @SAfridiOfficial let me remind u one: 2007 T20 WC final, Ind Vs Pak Gambhir 75 off 54 balls Vs Afridi 0 off 1 ball. Most imp: We won the Cup. And yes, I've attitude towards liars, traitors & opportunists.

— Gautam Gambhir (@GautamGambhir) April 18, 2020
Gambhir and Afridi have quite a bit of history to their rivalries, both on and off the field. The image in the thumbnail, for instance, dates back to an India-Pakistan ODI at Guwahati back in 2005. In fact, the two have shared several animated social-media exchanges in the past; primarily revolving around Afridi's claims around Gambhir being a 'hyper-nationalist' and ignorant to the plight of Kashmiri citizens.