Former Australia captain Michael Clarke's comments from last week about Australia bowlers being 'scared' to sledge India batsmen didn't resonate well with their incumbent test captain Tim Paine. India off-spinner Harbhajan Singh recently concurred with Paine, rubbishing Clarke's controversial claims.
For context, Clarke had appeared on the Australian Sky network's Big Sports Breakfast show last week. At some point in the show, Clarke talked about the 2018 Border Gavaskar series; a series quite iconic for Indian fans, as the men in blue (technically white) had registered their first-ever test series victory in Australia. In that series, the Indian batsmen, led by Saurashtra batsman Cheteshwar Pujara's brilliance at the top-of-the-order; had managed to lay the foundation for the tourists to string sublime batting partnerships on a near consistent basis. That too, against an Australian bowling-attack boasting the likes of Mitchell Starc, Pat Cummins, Josh Hazlewood and Nathan Lyon.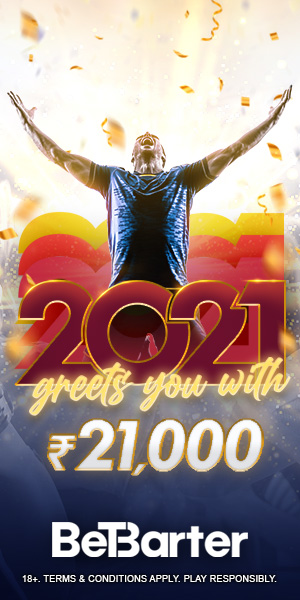 "Australia bowlers were scared of losing out on their IPL contracts" -Michael Clarke 
Clarke, coming up with a justification for the Indian team's 2-1 series win; reasoned that the Australia bowlers didn't operate at their optimum best, as they were afraid that doing so could cost them their IPL contracts for the upcoming season."I feel, that the Australian bowlers sucked up to Kohli and the other Indian batsmen," Clarke commented. "Think about it; none of the bowlers even tried to sledge Kohli or the other India batsmen. I guess part of the reason is that they were afraid of losing their IPL contracts. After all, everybody knows how powerful India are in regard to the financial part of the game. Internationally, or domestically with the IPL."
Considering the Indian fans' passion for that hard-earned series win; it isn't hard to understand the kind of flack that Clarke copped from some of the Indian fans on his social media accounts. The fact that Tim Paine himself outright rubbished Clarke's claims didn't help his case either. 
"Virat doesn't hand out the IPL contracts" – Harbhajan Singh
India off-spinner Harbhajan Singh also recently came up with an interesting point countering Clarke's statements. Speaking to TOI, 'Bhajji' pointed out that the franchises investing in the players won't be caring if or not the said player is in Kohli, or some other India player's good books. Further, he counted by explaining that a player who managed to dismiss Virat Kohli would be the one franchises would be more eager to get on their team. 
"Every franchisee has the right to buy whoever they want to buy. They know who can win them games. If they will do well, they will have a better chance to get picked. So it won't make a difference if you are in Virat's good books or any other player's good books. On the contrary, if someone gets Virat out four times under 10 runs, he will say…pick him," Harbhajan said.
He concluded by challenging Clarke to name any such player who could be safeguarding his IPL contract by being nice to Kohli."Virat doesn't hand out the IPL contracts. And even if he did; do you think that would affect guys like Steve Smith or David Warner from doing their best? If Clarke felt there are guys (who fear for their contracts), he should have named them. But I don't think putting everyone on the same boat is right."