'Stay home, stay safe' has emerged as the global motto in the planet's grueling battle against the novel-coronavirus pandemic. The worldwide-infection tally has escalated to well over one million cases; with the death toll measuring close to 61,000. Countries all across the globe have enforced lockdowns in a bid to prevent further propagation of the infection.
In times as dire as such, social-distancing stands as one of the desperate needs of the hour. Celebrities and organizations all across the globe are advocating this clinical-cause; in a bid to spread awareness among the masses. Islamabad United, two-time champions of the Pakistan Super League tried to promote a message on similar lines; albeit in the form of a 'joke'; one that ended up backfiring.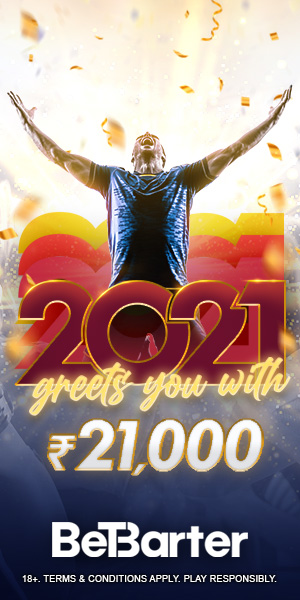 A few days back, the Islamabad United Twitter handle tweeted, "Don't cross the line. It can be costly!" The following caption advised fans not to venture outdoors unless necessary. The concluding caption emphasized in bold letters, "MAINTAIN PHYSICAL DISTANCE, but make sure your hearts remain close." 
❗️ Don't cross the line. It can be costly ❗️

Don't leave your homes unnecessarily, MAINTAIN PHYSICAL DISTANCE but make sure your hearts remain close. #UnitedAgainstCovid19 pic.twitter.com/LjmX1ZhXyz

— Islamabad United (@IsbUnited) April 2, 2020
But the smug image attached with the tweet soon overpowered any sense of heart-warming the tweet offered. The said-image featured India fast-bowler Jasprit Bumrah, bowling a particularly infamous no-ball in the 2017 Champions Trophy final against Pakistan. Bumrah's no-ball had helped the Indian team to claim the much-coveted wicket of opener Fakhar Zaman; right before the third umpire discovered his overstepping, earning Fakhar a lucky reprieve. Fakhar went on to compile a match-winning century in that match; Bumrah, meanwhile, copped much flack on social media for his error. 
Indian user comes up with hilarious reply
Those unsavory memories being revisited didn't sit down too well with the Indian fans, many of whom came up with some brutal rebuttals. The most hilarious one of which came from user Mr. Cricket Expert (@MrCricketExper1), who replied with the following image:
Stay Inside, Stay Safe or face 5 year prison 😉 pic.twitter.com/qJklBbqEw9

— Mr Cricket Expert (@MrCricketExper1) April 2, 2020
Any references to a certain Pakistani left-arm pacer facing match-fixing charges are purely coincidental.