In recent years, television presenter Mayanti Langer has been a prominent name among the cricket-coverage circles of the Indian media. The STAR Sports network acquired the broadcasting rights for the Indian Premier League in 2018. Ever since; Langer's charismatic cricket appeal has helped her emerge as one of the big faces of her franchise.
Her strong cricket-aptitude can be attributed to a number of reasons. Hailing from a healthy cricketing background certainly helps with her job. In 2012, Mayanti married Karantaka all-rounder Stuart Binny, son of former India cricketer, Roger Binny. Many fans appreciate Mayanti for her successful work, especially applauding her for establishing a good reputation in a primarily, male-dominated industry. That said, her popularity comes at the expense of certain conditions.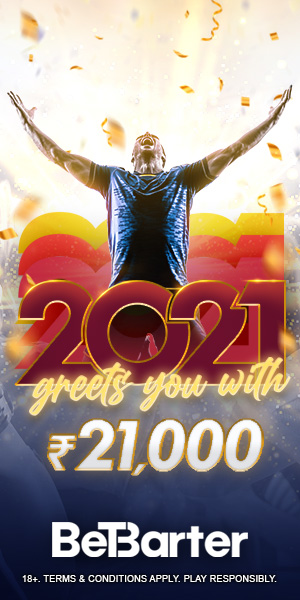 For one thing, a number of people target Mayanti and her husband to mock them. In particular, some social-media users troll Stuart Binny for his performances. Binny last played for the Indian team in 2016 in a forgetful to T20I match, where Evin Lewis slammed for 5-sixes in an over. Time and again, people act in a disrespectful manner and launch sarcastic jibes at Binny and his wife. Mayanti, meanwhile, deals with such trolls in a composed fashion. She comes up with some witty social-commentary, which ends up backtracking the jokes on the trolls.
How it started
Fans got to witness a similar display of her wisdom earlier today when she reacted to a Twitter user's comment. The conversation started when Mayanti uploaded a picture of herself on Twitter.
It's a rather colourful life in our studio 😛 @StarSportsIndia #cricketlive #NZvsIND #firevsice pic.twitter.com/ys3pgzPdLS

— Mayanti Langer Binny (@MayantiLanger_B) February 4, 2020
Most fans reacted positively to the picture and praised her for her elegance. A user, however, drifted off-topic and asked Mayanti about her husband's whereabouts. The question set up the premise for another user, who decided to take a sarcastic dig on her husband. This user replied, "He is helping her to carry her baggage".
He is helping her in carrying her baggage.

— Scorpio 💯 (@Kumar_go) February 4, 2020
Mayanti strikes back
The comment did not go unnoticed, however. Mayanti delivered this ironic reply, giving a good show of her humble sense of humor.
I can carry my own baggage thank you very much 😃 he's busy living his life, playing cricket, just being awesome in general, and not passing comments on people he doesn't know 😊

— Mayanti Langer Binny (@MayantiLanger_B) February 4, 2020