Owing to the lack of on-field action the COVID-19 pandemic has caused all-across the globe, players are discovering new ways to carry on with their lives outside of the pitch's 22-yards. A number of cricketers, for instance, have started to up their game on social-media; posting frequent content and even trying to interact with their fans.
The likes of Brad Hogg and Mitchell McClenaghan have always been proactive on the internet; now, with the novel coronavirus outbreak starting to confine lives indoors, their activity has increased. With passing time, more and more Indian stars too appear to be hopping on to this 'trendsetter-esque' bandwagon. Just the other day, for example, Vidarbha's Ranji Trophy legend Wasim Jaffer made an insightful-post about former India captain MS Dhoni; which fetched him a good amount of following on Twitter.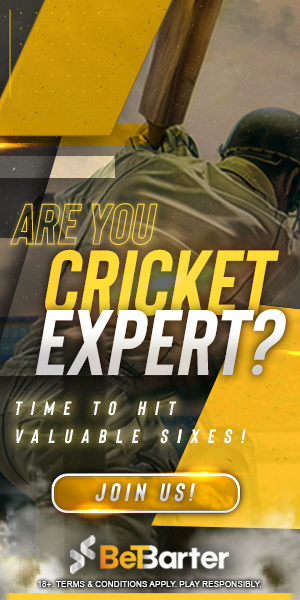 On this occasion though, it was the Indian team's limited-overs' vice-captain, Rohit Sharma; who hogged some major limelight thanks to his witty social-media banter. Rohit's response to one of the International Cricket Council (ICC's) posts left a number of users- including the ICC themselves- in splits.
Earlier today, the ICC uploaded a fan-targeted questionnaire on their Twitter handle. The post featured the likes of Virat Kohli, Sir Vivian Richards, Ricky Ponting and Herschelle Gibbs. The accompanying caption posed a question of good dilemma.
Which batsman, past or present, has the best pull shot, in your opinion? 👀 pic.twitter.com/TAXf8rr3el

— ICC (@ICC) March 22, 2020
Notice anyone missing? Yeah, me, and even Rohit Sharma did too. No stranger to playing gorgeous-looking pull-shots himself, Rohit's tweet posed an equally compelling question. Not to mention, also an apt metaphor to refer to the present lock-down season.
Someone's missing here ?? Not easy to work from home I guess https://t.co/sbonEva7AM

— Rohit Sharma (@ImRo45) March 22, 2020
The ICC, keeping up with their good social-media etiquettes, appended their original post. Meanwhile, Herschelle Gibbs dropped in his own answer to the question.
Fair play, Rohit. pic.twitter.com/SGWtRajPwk

— ICC (@ICC) March 22, 2020
Punter hands down. https://t.co/X15cx1hMYt

— Herschelle Gibbs (@hershybru) March 22, 2020