Young Indian 'keeper-batsman Sanju Samson would've finally felt at ease when he made a much-awaited comeback against Sri-Lanka last week. Not even a week since that eventful India appearance, his emotions have already taken a sharp U-turn, and understandably so. And, by the messages on his Twitter account, he has found an altogether cryptic method to convey his resentment.
Yesterday, the BCCI named the men's team for the 5-match T20I series against New Zealand which commences in a month's time from now. A surprise omission that caused multiple fans to raise eyebrows was that of Sanju Samson. After all, the T20I against Sri Lanka was the 25-year old 'keeper batsman's first T20I match in over 5-years. The background of his 'comeback', of sorts, is even more interesting.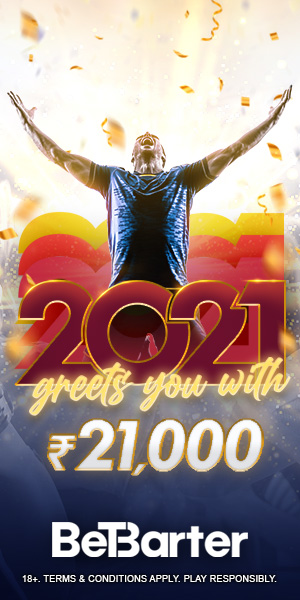 Samson's comeback to the side
Samson featured in the headlines last October when he compiled a magnificent double-century against Goa in the Vijay Hazare Trophy. His knock of 212 runs was only the second double-century ever in the tournament's history. Not to mention, it was also the tournament's highest-score ever compiled by a batsman. With an innings of such immense caliber, it was only a matter of time before the selectors took notice of his value.
So on expected lines, Samson received his call-up for the 3-match T20I series against Bangladesh. The timing of the selection couldn't have been more appropriate, as the Indian team's incumbent wicket-keeper, Rishabh Pant, was enduring an uncharacteristically lean-patch of form. Many cricket-pundits had voiced that the Indian team needed to look beyond Pant as the team's lone wicket-keeping option. One could only imagine how much Samson would've awaited the opportunity to bask in the limelight.
The entire week went by at a lightning pace, and three matches later, Samson had not moved an inch from his spot at the bench. That's correct; Samson did not get a single chance in any of the 3 matches. As an extra dash of disappointment, the selectors discarded him from the side for the very next series against the West Indies. Eventually, a last-moment injury to Shikhar Dhawan would result in Samson making a reappearance in the team as a replacement. But with each passing match, and Samson's position fixed at the sidelines, one couldn't help but guess the selector's stance towards the young Kerala 'keeper. After another series of bench-warming, Samson finally got his first chance in 9-matches, spanning over 3-series, against Sri Lanka in the T20I at Pune. 
His reaction to the snub
Yet, that savory moment of accomplishment soon elapsed, paving its way for a bitter-bite of reality at the news of his axing. And this time, Samson himself aired out his frustration in an extremely cryptic tweet. The tweet features just a single comma ','.
,

— Sanju Samson (@IamSanjuSamson) January 16, 2020
Thankfully, many of his fans echoed his sentiments, and also tweeted out consoling messages for the batsman. Here's a look at some of the most interesting ones: 
"Succes has no full stop only comma so he is telling he will prove himself in ipl "

— Saketh (@Saketh74936917) January 16, 2020
Smash all domestic bowlers, specially md Siraj and khaleel Ahmed whenever u play against them…at least Kohli should realise his poor scouting talent

— Ansuman (@ansumanpaikray) January 16, 2020
We're with you Sanju..show them the taste of your skills yet again, in the coming IPL..wish you all the best and waiting to see the first ton from your bat!

— SILVER BLADE (@SILVERB32241195) January 16, 2020
Please don't loose patience brother. We all support you. You deserve it. You plays very well. Play well with all your passion, to the opportunities that come to you.
Time will answer the people who thought you were a normal batsman! Cheer up! Take your bat and show your talent.

— Akhil George (@akhilgeorge1993) January 16, 2020
Interestingly, this isn't the first time Samson has attempted to express his dissent towards the selectors. Back when he was dropped for the series against the West Indies, Samson had tweeted a single 'smile' emoticon. Clearly, off-the field, he has found an interesting way to convey his emotions.