An interesting aspect about cricket is that it is a 'family-sport'. Sure, one can say that about any sport in-general, really; there isn't particularly a need to implement censorship in almost any sport. What 'family-sport' means here, is that cricket has had quite a few family of sportsmen to play the game. There's many an examples to name here-Australia's Waugh brothers in the past; India's Pathan brothers Yusuf and Irfan who have each won a World Cup with the team. Even in the present day, we've the family of the Curran brother's-Ben, Sam and Tom-who're playing for England. 
There are also families that span across several generations. Australia's Marsh family would be a good one to mention here. The great Australian batsman Geoff Marsh's both sons-Shaun and Mitch-featured for Australia this year in the World Cup. Some relationships might be even indirect-like Pakistan's legendary batsman Inzamam-Ul-Haq, and his nephew Imam, who plays for the national team now. Sure, this does raise a question of possible favoritism for certain players, but that's an argument for another day. What, rather who we felt like discussing today, is someone Indians across the globe admire and worship. There is hardly a speckle of doubt that questions Sachin Tendulkar's talent and caliber. But the discussion takes a much interesting turn when it comes to his son, Arjun. And the question on a lot of fans' mind is; why hasn't he made into an IPL team yet?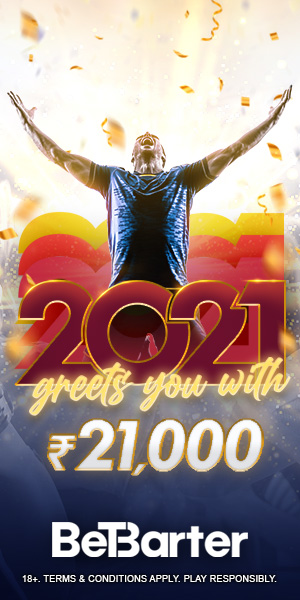 Arjun's career so far
There might have been some criticism about Arjun's stints for India's under-19 team. His surname certainly doesn't help his case, with doubts of 'nepotism' always creeping up on people's mind. However, factually, Arjun is as impressive a player as one could be in their early post-teenage years. 
One of Arjun's beginning international stints had been on India's tour to England in 2018. Arjun was a frequent nets' bowler and even impressed captain Virat Kohli with his gusty left-arm pace. A year later from then, Arjun played for the Marylebone Cricket Club's Young Cricketer's team, against the second XI of various counties like Essex, Middlesex and Somerset. The fact that he progressed to a better team on the international scale is a clear indication of the talent he possesses. 
Despite the criticisms, many had deemed Arjun worthy of featuring in India's 2020 Under-19 World Cup team. However, at age 20, he has just passed his final threshold, meaning the train to international list-A tournaments looks over now. Nonetheless, he has quite a few domestic opportunities ahead of him. Naturally, Arjun will have to work his rank up through Mumbai's domestic team to feature in their SMA, Ranji Trophy and Vijay Hazare squads. 
The wait for an IPL contract
But surely, an IPL contract will be the perfect ticket to showcase his skills, right? There have, after all, come many a stories of success from India's biggest franchise tournament. You won't even need to look past the team his father mentors-Mumbai Indians-and read the names of Hardik Pandya, Jasprit Bumrah and Ishan Kishan-to get a grasp of the idea. So, why the wait for the IPL contract? In fact, teams like RCB, Delhi Capitals and the Rajasthan Royals might even want to invest in a promising Indian all-rounder.  
Well, there are a lot of factors for a team to consider before bidding for an uncapped star. In fact, most uncapped players make their marks on the team's radars by accumulating a break-through domestic season. That, chance though, as has been discussed, has not even come Arjun's way yet. 
That said, an IPL contract doesn't seem to be too far off from the promising youngster. Arjun has been a regular nets bowler for the Mumbai Indians team. Prasiddh Krishna, one of the pacers KKR had retained for this year's auction, too began his journey from this very route. It was only when India's Under-19 star Kamlesh Nagarkoti injured himself that KKR decided to include him in their roster. What makes the Arjun's chances to improve more better, is the fact that in MI, he is directly under the watchful guidance of his father. So with a little development on his pinch-hitting and pace bowling, Arjun can most definitely match the likes of his father's success.