Over the years, fans have coined a variety of terms to describe the sport of cricket that we all love. Talk about variations- 'the gentlemen's game', 'classic game', the game of unprecedented uncertainties'- clearly, there's a plethora of emotions to convey. However, under the deep veil of all the action and intensity, hides the actual essence of cricket. Like most other sports, it's foundation and core are built around performance and statistics. First and foremost, cricket will always be a number's game.
This aspect of statistics, almost plays a 'filler' role. But, thanks to the virtue of ordinary-existence, often times; these mathematical bits often align in immensely fascinating-fashions; resulting in some astonishing instance of co-incidences. Call it 'luck by chance', or perhaps this is how things were (are?) meant to be; it'd be fun to browse through several such cases. So today, let's discuss some of the most bizarre mathematical co-incidences the game of cricket has witnessed so far.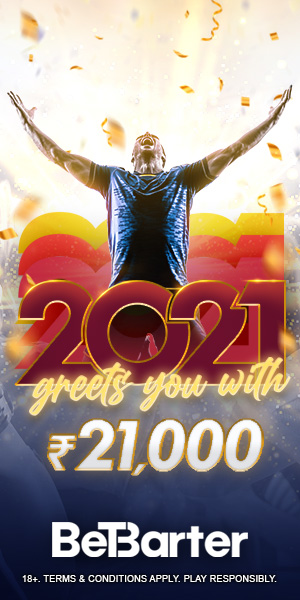 Indian openers and their double centuries
Two decades from today, the 200-run milestone was much more elusive than it has been in recent years. In fact, before Sachin Tendulkar compiled a fine double-century against South Africa in 2010, Saeed Anwar (Pakistan) and Charles Coventry (Zimbabwe), both tied on 194; were the closest anyone had ever come in men's ODI-cricket. Nonetheless, Tendulkar's record-innings set-up the tone for an array of marvelous batting-performances over the course of the next decade. Shortly after, the likes of Virender Sehwag, Martin Guptill, Chris Gayle, Fakhar Zaman, and obviously, Rohit Sharma followed suit, and blazed-past the elusive 200-run threshold.
There is, however, a hidden-snippet linked with these 200s, particularly with the Indian ones. On each-occasion, whenever an Indian batsman scored their ODI high-score, the Indian team won the match by the same margin of runs. Be it Gwalior 2010 (Sachin, 200*), Indore 2011 (Sehwag, 219) or Kolkata 2014 (Rohit, 264*)- India won each of those matches by 153-runs. It doesn't end there, however.
In each of the three instances, the batsmen also managed to register the highest-men's ODI score at that point of time. Sachin's 200 surpassed Ajmal and Coventry's 194 in 2010. The next year, Sehwag's 219 against the West Indies displaced Sachin's 200* from the top-spot. And while Rohit failed to make his first chance count when he scored 209 against Australia in 2013; he took little time to make amends. The very-next year, 'Hitman' compiled a mammoth score of 264* against Sri-Lanka, and claimed the pinnacle spot in-style. 
The Indian captains' favorite score
The next bit of trivia also features Indians, in particular, the most-recent all-format India captains- Virat Kohli, MS Dhoni and Sourav Ganguly. Browse through all of their ODI stats- average, strike-rate, centuries- a number of parameters. While there'd be some stats almost at-par with the others', just about equal- each of the three players has the exact, same high-score. That's correct- the highest any of the three Indian skippers has ever scored in a single-ODI match, is 183-runs.
Somewhat more interesting is the fact that following each of those innings, the players got their first stint with captaincy soon-after. Admittedly, this one is somewhat arbitrary, but here's a go-through the proper chronological order. In the 1999 World Cup, Ganguly compiled his best-ever knock against Sri Lanka at Taunton. The following year, incumbent captain Mohammad Azharuddin copped charges for match-fixing. The surrounding controversy soon resulted in Ganguly taking over the reigns of a young, India team.
6-years later, a Jharkhand wicket-keeper named MS Dhoni made his mark in the international circuit with a sensational batting display. Chasing 299 against arch-rivals Pakistan, the budding 'keeper-batsman came up with a fabulous exhibition of hitting and strike-rotation. In the process, Dhoni helped himself to his ODI high-score of, you-guessed it- 183. A couple-years later, this well-composed knock would convince the selectors of the young Jharkhand wicket-keeper's ability to remain calm under pressure. Dhoni officially took-over as the India captain in 2007. The rest, as we all know, is history.
Kohli's ascendance to captaincy
In 2012, a hot-and-cold blowing Virat Kohli finally made his presence felt in the international arena. In the 2012 Asia Cup match against Pakistan at Dhaka, India had to chase of 330-runs for victory.  Coming in to bat at the very first-over, Kohli blazed away to his career-best score to power the 'men-in-blue' to an overwhelming victory. Most fans believe that this innings was one of the first signs of Kohli's coming of age. The knock gave an estimate of Kohli's strong game-awareness. Couple this attribute with his 2008 Under-19 World Cup Trophy; and there's the recipe for a fine, Indian captain. Kohli made his captaincy debut a year later in 2013. A year-later, when incumbent test-captain MS Dhoni retired, Kohli took over the reigns of the longest format. In January 2017, the Indian team made the big-leap-and that's how Kohli officially acquired his captaincy in all-formats.
Cook + Clarke <= Tendulkar
This last snippet involves three of the finest test cricketers of recent years. Back in December 2013, a very interesting stat surfaced during the third test-match of the ongoing Ashes series. Most of the stats that had come-up until then were actually brutal ways to embarrass and already maligned-English team. This trivia, however, went much more interestingly. 
Co-incidentally, the match at Perth was the 100th test-appearance for both the teams' captains. Soon after the first innings of the match had come to an end, fans came across this unbelievably co-incidental bit of mathematics. Up until that point, the England captain Alastair Cook had amassed 7955 runs in 100 test matches, scoring 25-test hundreds. His Australian counterpart, Michael Clarke, meanwhile, had fetched 7964 runs in his 100-matches, with 26-centuries. 
Unbelievably, the proximity in both the players' scores, is not the part that peaks the most interest. Cricket's 'Master Blaster', Sachin Tendulkar, had just announced his retirement a month ago. And when you looked up his stats, you'd find the most random of the co-incidences.
That's correct; Clarke and Cook's sum totals combined fell 2-runs short of Sachin's stats over his entire career! If there had ever been any ambiguity around his nickname, 'God of cricket, this information clearly catered to a lot of the nuances.