Ranji Trophy legend Wasim Jaffer seems to be quite proactive on social-media these days. Over the past couple of days, the former Vidarbha batsman has posted several personal cricketing-insights on his Twitter account. Just a week ago, Wasim backed the legendary former India captain MS Dhoni to make a comeback into the national side; describing his immense know-how and finishing-abilities to be 'priceless assets'. That comment would have helped him boost his ranks among the ever-expanding MS Dhoni fan-club- certainly a group to belong to in the vast Indian cricketing fraternity. 
His most recent comment, meanwhile, seems to be making him popular in yet another buzzing fan-franchise. On Saturday, Wasim, keeping up with the ever-popular 'AMA' trend, started his own Question/ Answer session on his Twitter account. Among the plethora of questions that he answered, one in particular has piqued the interest of multiple enthusiasts.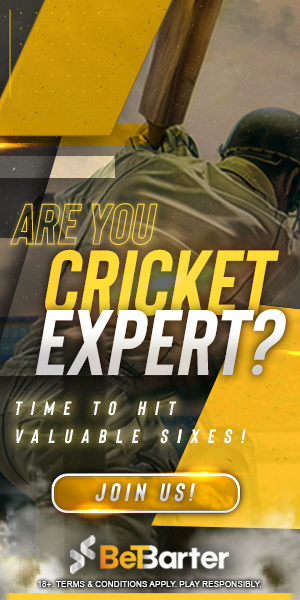 Twitter user Shivam Jaiswal asked Wasim to name his choice for the 'international-player with the best cricketing brain'. A tough-one, right? Certainly worth some thought, if I might say so myself. Not the case with Jaffer, though, who was quick to post his two-worded answer.
Rohit Sharma

— Wasim Jaffer (@WasimJaffer14) March 28, 2020
Come to think of it, it's not really surprising that Wasim opted for the 'Hitman', instead of an (arguably) more popular choice. For, ever since the World Cup in England last year; Jaffer has been a massive fan of the Indian team's limited-overs' vice-captain and his captaincy. In fact, Wasim, in one of his tweets, had even expressed his desire to see 'Hitman' lead team India in the 2023 World Cup.
Rohit's stupendous captaincy record
Rohit's statistics, for one thing, certainly lend relevance to Wasim's choice. In his 10 ODI innings as captain, Rohit has compiled 543-runs at an average of 77, with a high score of 208. T20, though, is the format where Rohit's on-field aptitude truly shines. His tally of 4 IPL trophies is a standing-record in the tournament's 12-season long history. Not to mention, his successful campaigns of the 2018 Asia Cup and Nidahas Trophy. Not really hard to fathom Wasim's choice now, is it?