Team India leg-spinner Yuzvendra Chahal has built quite a social-media reputation for himself in the ongoing lockdown phase. His comical posts, more often than not featuring his family members; have been a big hit among fans. 
More recently, though, 'Yuzi' seems to be endorsing a new genre of content. A few days back, the RCB leggie took to his Twitter account to post a selfie featuring himself and legendary wicketkeeper-batsman MS Dhoni. The 'Captain Cool' has been AWOL from the cricket field for almost the better part of a year now; his last on-field appearance dates back to last year's World Cup semi-final at the Old Trafford against New Zealand. Ever since Mahi fans have endured a gruelingly long wait for the legend to make his much-anticipated comeback.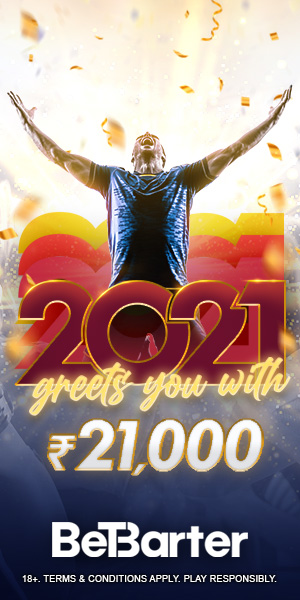 That particular premise would have had materialized; as the 38-year old 'Mahi' rediscovered his vintage form just in time, before the upcoming edition of the IPL. But then COVID-19 happened. Need we add more?
Coming back to Chahal's post. The former chess ace ensured to caption his post with a rather witty note. Unsurprisingly, the post resonated well among his fanbase. 
Miss being called tilli from behind the stumps by the legend..!! 🤝🇮🇳 pic.twitter.com/iWGz6E11Pw

— Yuzvendra Chahal (@yuzi_chahal) May 3, 2020
"If I were invisible, I'd visit Mahi Bhai in Ranchi"- Yuzvendra Chahal
But there's more to Chahal's inner Dhoni fanboy than posting selfies. On Monday, television presenter Yashika Gupta invited him over on a live chat on Instagram to have a lighthearted conversation. At one point, Yashika presented Yuzi with some hypothetical superpowers that granted him invisibility. Yashika inquired Yuzi how he would go about with his new-found abilities. Chahal, known for his fun sense of humor; replied that he would visit Dhoni at his residence in Ranchi. Yashika kept going with the comedy, and referred to Dhoni's 'invisible' off-field status. Yuzi came up with a rather impressive idea to overcome that particular hurdle. No spoilers, check out the video: 
Question: Where Would You Go If You Were Invisible?
Chahal: I'll Go To Ranchi To See Mahi Bhai 😍❤ pic.twitter.com/4zESshUJqh

— Adam Dhoni (@AdamDhoni1) May 4, 2020
Dhoni himself is currently spending his quarantine time indoors with his family, over at his farmhouse in Ranchi. His wife Sakshi keeps the social-media posted with constant tweets featuring herself, Dhoni, and their daughter Ziva.