Keeping up with his smug social-media reputation, India leg-spinner Yuzvendra Chahal recently engaged in yet another one of his popular, hilarious social-media banters. 
On Monday, the Mumbai Indians' Twitter account shared an image of Chahal, alongside their pace-bowling ace Jasprit Bumrah. Interestingly, the image featured Chahal sporting one of Mumbai Indian's practice jerseys, not photoshopped or morphed; but dating back to the 2012 season when Chahal was a part of the 'MI-paltan'. The series of images also featured a caption; a caption seemingly intended to get a response from Chahal.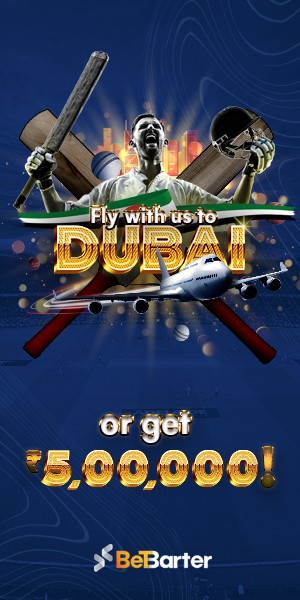 Keep dreaming i am batting no.10 or 11 before me finch ABD sir and king kohli is there first get them out then we will talk about my batting#staysafe🙏🏻😂

— Yuzvendra Chahal (@yuzi_chahal) April 2, 2020
As expected, 'Yuzi' shot back with a reply almost immediately. A witty one at that too. Ironically, though, the Rohit Sharma led Mumbai Indians have triumphed over the coveted IPL trophy on four past-occasions. Chahal and RCB, twelve seasons into the tournament, are still due to win their maiden IPL title. 
"We deserve to win" – Virat Kohli
Captain 'King Kohli' even touched on the situation recently, in a candid chat with former England batsman Kevin Pietersen. "We have reached three finals but haven't won. We deserve to win a title. At RCB, we get talked about so much as we had stars. The more you think (about winning the IPL), the more it keeps running away from you. There has been some added pressure lately, but we need to just enjoy and not take the pressure," the 31-year old had said. 
As of now, the BCCI has postponed the IPL-13 to start earliest from April 15; but that possibility appears to be rather bleak owing to the global health crisis caused by the novel coronavirus outbreak. Outside talks of a shortened version of the tournament are doing the rounds- some of the franchises even seem to be open to such scenarios. Still, the present situation makes it extremely difficult to comment on the fate of the tournament.