The new decade has commenced and it's the beginning of a new cricket era. Many cricket greats came up with their teams of the decade. Names like Virat Kohli, AB de Villiers and MS Dhoni common in most of this decade's XI. Kerala ODI skipper Robin Uthappa also picked his ODI team of the decade. His team is filled with cricket greats.
Robin Uthappa ODI Team Of The Decade
Uthappa has picked 5 Indian players in his team. Yuvraj Singh was ignored by most of the persons who picked teams of this decade. But Robin Uthappa has picked him in his team. Yuvraj played a bis role in India's 2011 World Cup win and was also the man of the tournament. Thus, it's a great pick by Uthappa.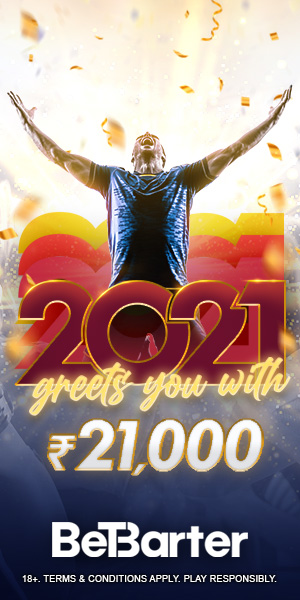 Like most of the ODI XI of the past decade, Uthappa has named MS Dhoni the skipper of his team. Under Dhoni, India had won two ICC tournaments (2011 world cup and 2013 champions trophy). MS Dhoni is undoubtedly the greatest ODI skipper in history. As well as, Dhoni is the wicket-keeper of his XI. MS Dhoni has most dismissals behind the stumps in the 2010s.
Virat Kohli and AB de Villiers have dominated the past decade. Not picking both in any XI would be unfair. Both are the part of Uthappa's ODI team of the decade. Uthappa has picked the dangerous-looking duo which is Rohit Sharma and Chris Gayle. Both have never opened for the same team but the destruction level of both is hidden from nobody. As a coach, Uthappa has picked 2011 world cup winning coach Garry Kirsten.
Robin Uthappa's ODI Team Of The Decade (2010-2019): Rohit Sharma, Chris Gayle, Virat Kohli, Steve Smith, AB de Villiers, Yuvraj Singh, MS Dhoni (C & WK), Ben Stokes, Daniel Vettori, Zaheer Khan, Lasith Malinga
Meanwhile, ahead of the IPL auction, KKR had released Uthappa from their squad. Uthappa went in the auction with a base price of 1.5 crore. Rajasthan Royals roped in Uthappa for 3 crore for the IPL 2020 season.