Last year's IPL game between the Sunrisers Hyderabad and Royal Challengers Bangalore featured one of the most comical run-outs in the tournament's twelve-year history. Yes, at this point the lockdown season has become a bit too suffocating. So in a bid to brighten up the dull moods, here's a look back at RCB being themselves; and in the process, coming up with quality meme material for fans.
The eleventh-match of the season at Hyderabad's Rajiv Gandhi International Stadium. SRH fans had already enjoyed their share of power-packed entertainment in the first-innings; courtesy pyrotechnics off Jonny Bairstow and David Warner's bats. The home side's opening pair blazed away to a high-octane 185-run partnership; a record highest in the tournament's history. Both Warner and Bairstow finished with 100s- a feat not too common in T20s- as SRH put up a massive total of 231/ 2 on board.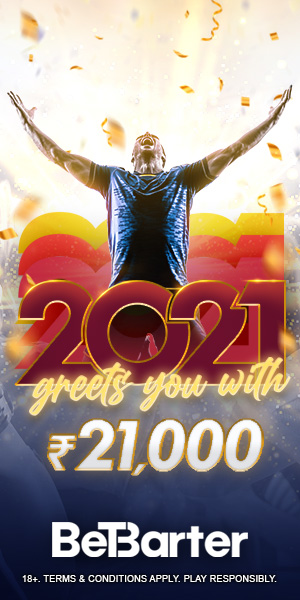 Unfortunately, the RCB batting lineup couldn't really discover momentum back from the first-innings drubbing they had to cop earlier. Probably the only good thing that could come out of their half-hearted chasing effort was a reassurance for their bowlers; that they could have fared much worse than they already had. Any chance of 'comeback' had pretty much gone out of the question after they lost Shivam Dubey; their sixth-wicket, at the team total reading only 35-runs.
If anything, the 7th-wicket partnership of 51-runs between Colin de Grandhomme and debutant Prayas Ray Barman just prolonged the inevitable loss that was to follow. Grandhomme, in fact, finished as RCB's highest run-getter for the night with his 37-run knock. But it wasn't his batting performance that gets him a mention here on today's throwback reel.
2-wickets in a single no-ball?
The Sunrisers roped in Vijay Shankar to wind up the formalities of the match's penultimate over. Third-ball of his over, Mohammad Siraj on strike; Siraj parries away the ball over to short-cover and starts running. The straight umpire immediately signals a no-ball for overstepping. Regardless, Siraj continues, as Grandhomme also trods a few yards down from his crease. Midway through, though, Grandhomme backs off, and makes a half-hearted attempt to get back to the non-strikers' end. Shankar, though, had already collected the ball by this point, and easily lodges the bails-off, almost certainly dismissing CdG.
But it didn't just stop there; probably just to safeguard a wicket, Shankar hauls the ball back to 'keeper Jonny Bairstow at the other end. Siraj, meanwhile, didn't seem to realize Grandhomme's reluctance against running, remaining stranded midway through the pitch. Bairstow makes a short work of the stumps; and SRH, in probably the most hilarious of fashions, have just run-out two batsmen in a single delivery- off a no-ball! 
Just for laughs 😅😅 Comedy of errors: 1 ball, 2 run outs

— IndianPremierLeague (@IPL) March 31, 2019
Ultimately the on-field replays confirmed de Gradhomme couldn't ground his bat in time; and chronologically, since his dismissal preceded the one of Siraj, it was Grandhomme who had to walk back.