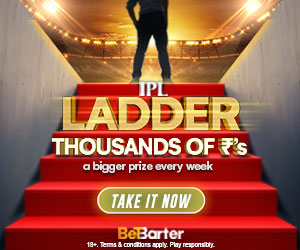 WATCH- A Fan Started Beating Sarfraz Ahmed's Hoarding After 3-0 Defeat: On Wednesday, Sri Lankan team has defeated the host Pakistan in the T20I series with the margin of 3-0. In the third and final match of the series visiting team won by 13 runs. Currently, Pakistan is at the top position in the ICC T20I rankings. However, they couldn't manage to defeat the number 7 team in a single game at their own home.
Meanwhile, the Pakistan team has to face criticism by the fans after the heartbreaking whitewash for them, against Sri Lanka. Earlier in the series, Sri Lanka won the first match by 64 runs and second by 35 runs. All three games of Pakistan vs Sri Lanka t20I series was played in Lahore.
Congratulations @OfficialSLC!#PAKvSL pic.twitter.com/SA25r0Hb5i

— Pakistan Cricket (@TheRealPCB) October 9, 2019
After the heartbreaking loss at home, one of the fans gets angry on the Sarfraz Ahmed's hoarding placed outside the stadium. The video of the incident has been getting much attention from the viewers. In the video, we can see how the fans are feeling with this defeat. Actually, Pakistan Team is hosting the International matches in Pakistan after a long wait. And the fans were expecting a powerful show from their cricketers. However, they couldn't manage to win a single game during the T20 series.
Here is the video of the incident
nobody:

Pakistani cricket fan nibba:
pic.twitter.com/rnNyG78Ocy

— Sir Jadeja fan (@SirJadeja) October 9, 2019
Sarfraz Ahmed Warns Pakistan After Sri Lanka Defeat
After the defeat in the post-match presentation, Pakistan skipper Sarfraz Ahmed said,
"We were subdued, we didn't express ourselves throughout this series. Just wanted to try out as many players as possible. We need to work a lot on all three fronts, especially fielding. We can't beat any team if we drop catches like that in the middle overs."
"It's really a good victory. It's a big honour. All the players were bonded, that was the key to our success. Bonding is the key – they do the right things in the middle," he said.
"There are no extraordinary players here – they're all equally talented, but the unity was the secret. If we play smart cricket, there's always a possibility to win. The decisions were taken smartly today, each and every one of us."