The second-day of the ongoing Ranji Trophy final-match between Bengal and Saurashtra at Rajkot focused limelight onto one of the lesser-brought-up cricket rules. Saurashtra and India test-batsman Cheteshwar Pujara survived a narrow LBW call thanks to a law known as the 9-feet (3-meter) rule. 
The incident happened during 98th over of Saurashtra's innings; chronologically the 16th over of the day. Bengal spinner Shahbaz Ahmed trapped Pujara plumb in front of the stumps with a slightly-looping drifter-delivery. The tourists wasted no time in making a loud appeal for the wicket; but umpire KN Ananthapadmanabhan didn't seem convinced. Shahbaz, whose confidence seemed quite evident by the manner he tried to persuade his captain Abhimany Easwaran, immediately opted to use one of his team's reviews.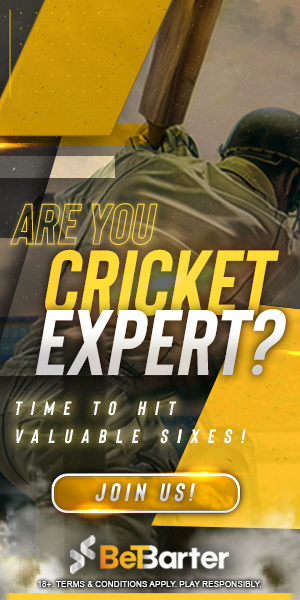 The on-screen replays lend a rather interesting perspective to the eventual decision. The footage first confirmed that the ball hit the pads prior to making contact with the bat. Subsequent replays further showed that the ball had landed well-inside the line of stumps, affirming Shahbaz's case. All left was for the ball-tracking system to show if the ball had hit the stumps and generate a conclusive decision. 
2-strikes and you're safe
That's where things get somewhat interesting. You see, while attempting to defend, Pujara had crossed the nine-feet, or the three meter mark in front of the stumps. Unfortunately, the DRS used in Indian domestic cricket suffers from certain limitations; one of them being that the ball-tracker system doesn't always produce reliable results once this three-meter mark is breached. The official rule-book language states that "if the impact is beyond the marked three-meter line, LBW cannot be given". Third umpire S Ravi persisted with the original decision in Pujara's favor. The Bengal team did retain their review; nonetheless, the players had a long discussion with the on-field umpires before resuming play. Here's a series of videos featuring the entire incident: 
— faceplatter49 (@faceplatter49) March 10, 2020
— faceplatter49 (@faceplatter49) March 10, 2020
— faceplatter49 (@faceplatter49) March 10, 2020
— faceplatter49 (@faceplatter49) March 10, 2020
Match Summary
Pujara, batting on 17 at the time, made good use of his reprieve and added 49-runs more to his score. Ironically, when he did eventually walk back scoring 66 (237), medium-pacer Mukesh Kumar had finally used Bengal's retained review to success. Alongside number-4 batsman Arpit Vasavada, the duo stitched a solid 142-run partnership to lead the home-team's counterattack. The day ended with Saurashtra at 384/8, with Chirag Jani and Dharmendrasinh Jadeja batting.