Whenever there are talks of the best in cricket then the first name comes in mind is Sir Don Bradman. He is regarded as one of the best batsmen ever had in the history of the cricket. However, the current generation didn't have the honour to watch such a great player batting on the cricketing field as the world was short of technology at that time. Hence, there are not many clips available of his batting. But now, colour footage of Don Bradman batting at Sydney Cricket Ground, which has been released by National Film and Sound Archive of Australia on the social media, is making rounds on the internet.
Sir Don Bradman is the batsman who has some records which are impossible to chase for the current era cricketer. One of such records is his average in test cricket. In his 20 years of career, he donned the Australian Jersey for 52 test matches in which he scored 6996 runs with 29 hundred and 13 fifties at a staggering average of 99.96. According to the data, he had played the last test series in 1948 against England.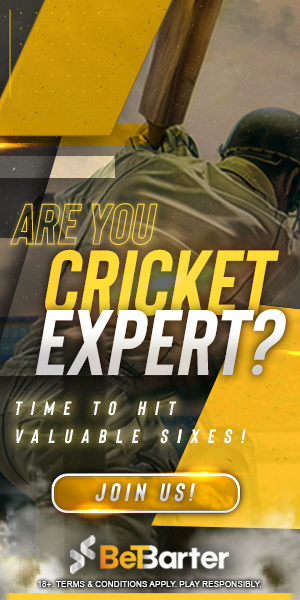 National Film and Sound Archive of Australia Released Colour Footage Of Don Bradman Batting
As per the reports of NFSA, after taking retirement from International cricket, he featured in three testimonial games. He went onto play testimonial games at SCG  followed by his next game in Adelaide where he played for South Australia against Victoria. And now NFSA has released colour footage of Don Bradman batting at Sydney Cricket Ground of a testimonial game between AF Kippax and WA Oldfield on 26 February 1949. Here we are attaching the video of the same at the below of this article.
NFSA has also given credits to the cameraman George Hobbs for such a wonderful video. On the twitter handle, they have uploaded the video with the caption, "This is the only known colour footage of #DonBradman playing #cricket, filmed at the AF Kippax and WA Oldfield testimonial match in Sydney, 26 February 1949! It comes from a home movie donated by the son of cameraman George Hobbs.
Here is the video
This is the only known colour footage of #DonBradman playing #cricket, filmed at the AF Kippax and WA Oldfield testimonial match in Sydney, 26 February 1949!
It comes from a home movie donated by the son of cameraman George Hobbs.
Read more: https://t.co/0K36LLb77l pic.twitter.com/HwFPf2V9hF

— NFSA -National Film and Sound Archive of Australia (@NFSAonline) February 21, 2020