Ever since Martin Guptill dismissed MS Dhoni with his stellar throw in that fateful World Cup semi-final match, there has been a lot of speculation about the latter's career. Admittedly, the former India captain himself hasn't been too clear about his stance. In his limited media-appearances over the past few months, Dhoni has provided ambiguous answers to his retirement-questions. Meanwhile, the BCCI seems to have reached to a final stance over the veteran wicket-keeper's career. Dhoni's exclusion from the list of central contracts, which features as many as 27 players spread over four-different categories, seems to be an indication of the BCCI's stance to look for options beyond Dhoni. 
However, while his long-term affiliation with the national-team stands somewhat unclear at the moment, there is one team which has already spread its arms wide-open to embrace their beloved player. Recently, the Managing Director of the Chennai Super Kings (CSK) , N Srinivasan, made a public statement which bode-well with many Dhoni fans.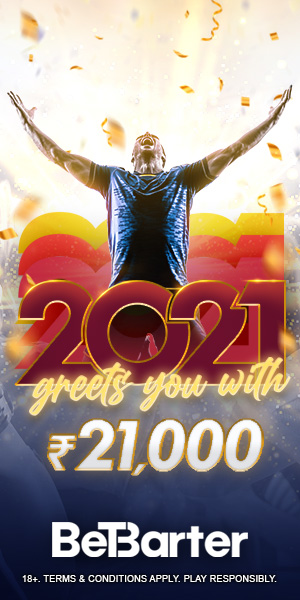 In a recent social event, Srinivasan revealed that the CSK management has already planned on investing on MS Dhoni for the 2021 IPl auctions. Srinivasan explained that despite the omission from the contract-list, Dhoni would still captain CSK in the upcoming 2020 IPL. He further clarified that the management planned to release him to the auction-pool for the 2021 edition of the tournament. Yes, not the most appealing bit of news for Dhoni or his fans. But he then revealed that CSK's would retain Dhoni and his services by re-purchasing him back from the auction-pool. So in essence, the CSK team plans on having Dhoni around for at least 2 more seasons of the IPL.
"MS Dhoni will play this year. And next year he will be in the auction and he will be retained."

– N Srinivasan on @msdhoni 💛🦁#WhistlePodu pic.twitter.com/kDGnTDmaaf

— Troll CSK Haters™ (@CSKFansArmy) January 18, 2020
The strategy behind re-purchasing Dhoni
While at first glance, CSK's logic behind releasing and re-purchasing Dhoni would appear somewhat redundant, there's actually a smart auction-strategy hidden in that move. Presently, Dhoni is earning a whopping Rupees 15-Crore as one of CSK's first choice retention players. However, the 2021 edition of the IPL is more than a year  away from now. By the end of that season, 'captain-cool' Mahi would be months away from celebrating his 40th birthday. So with this re-purchase strategy, CSK plans to acquire the services of an elder Dhoni at a lesser cost. 
So while Dhoni's future at the international level remains uncertain, Srinivasan's statements make it clear that he'll feature in the IPL at least until 2021. By that time, one can assume that Dhoni would've retired from international cricket. Dhoni has been a part of the CSK team ever since the inception of the IPL back in 2008. Under his captaincy, CSK has developed its reputation as one of the best teams of the tournament with 3 titles. One can easily sense the deep-bond CSK and MS Dhoni have developed over the past 12-years.