IPL franchise Rajasthan Royals have come up with a new way to fans entertained during such tense times. Over the past few days, Ish Sodhi, their spin bowling consultant; has been doing live podcasts on Instagram. Several of his teammates, like Steve Smith and Shreyas Gopal, have featured on his show so-far. Essentially, the players open to the public audience about some of their fun dressing-room experiences. On Tuesday, English wicket-keeper Jos Buttler joined a Sodhi for a chat; and shared a fun incident involving his wife and former South Africa batsman AB de Villiers.
Buttler joined the Royals back during the 2018-season; a season where he starred with the bat at the top of the order. He even went on to equal former Kings XI Punjab opening-batsman Virender Sehwag's staggering record of compiling six consecutive 50+ scores in one edition of the tournament. If only it weren't for the life-threatening COVID-19 pandemic; fans could have had savored Buttler and his pyrotechnics live on-field. Oh well.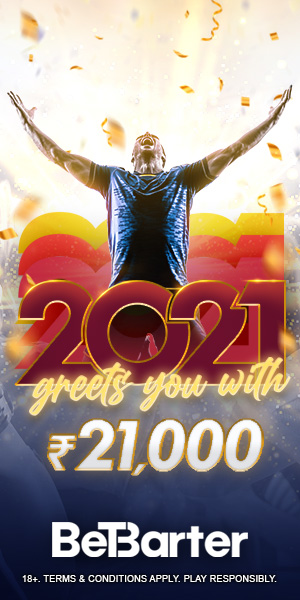 Anyway, back to Buttler's story; the incident dates back to 2017, back when he was a part of the Mumbai Indians' team. Buttler recalled that before one his matches against the Royal Challengers Bangalore, AB de Villiers walked up to him; and offered to meet him and his significant other after the match over a few beers. 
"Got to know him (de Villiers) a little bit during the IPL actually when I was at Mumbai (Indians). Just at the start of the game, he said I will catch up with you for a beer at the hotel after the game."
When Louise met AB
Unwilling to pass up on the opportunity of catching up with his idol; Buttler immediately notified his fiance Louise Webber about his post-match plans. "I was so excited. It sounded awesome, to drink a beer with AB de Villiers. I got back to the hotel told my fiance at that time (now wife) we are going to go straight to the bar." 
The match ends, and the trio meet up as planned to hang out for a while. They had a long conversation going, enjoying their time in general. Louise, however, didn't seem to catch on to de Villiers' prominent Afrikaans accent; and ended up firing a question that left Buttler completely rattled.
"We probably chatted for 20 minutes, having a great time I am loving it and he has got a pretty strong Afrikaans accent. About 20 minutes into the conversation, Louise (Buttler's fiancee) asks AB 'which part of New Zealand are you from?' That just absolutely killed me."