The Indian team heads into the ODI at Vishakhapatnam a tad bit low on confidence. West Indies came up with an impressive batting performance to convincingly win the first game by 8-wickets. So it is India who have their backs etched against the walls to come back with a strong performance.
Thankfully, India's top-order batsmen did not disappoint and lived up to their reputations. Batting first on a good-wicket, openers Rohit Sharma and KL Rahul both came out all guns blazing to propel the team to a good start. Both the opening batsmen amassed centuries, with Rohit's 159 also being the highest ODI score of this year. In the end, Shreyas Iyer, Rishabh Pant and Kedar Jadhav polished-off a fine batting performance with their quick cameos.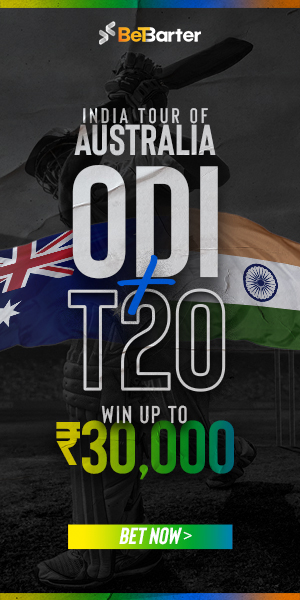 Pant and Iyer, in fact, have shouldered a lot of responsibility in both of the matches. At Chennai, both the Delhi Capitals' stars batted maturely to guide team India to a competitive total. Pant's knock was especially instrumental for the match. In the preceding T20I series against the Windies and also against Bangladesh, many fans jeered-on Pant by loudly chanting former wicket-keeper-captain MS Dhoni's name. Skipper Virat Kohli was not happy with this kind of treatment, and appealed to the fans to not target the young wk batsman. Not only did Pant's knock quiet-down his sharp critics, but also compelled a lot of fans in the crowd to cheer for him. 
It seems that Pant's graph is finally taking a rise on the better side of things. He seems to have gained back a lot of confidence in his batting skills. More importantly, Pant is starting to have a lot of fun on the field with his team. During West-Indies' batting innings, an incident happened that prompted a smile on his face.
Pant confident that he dismissed Lewis
Around about the 9th over of the second innings, Evin Lewis jabbed the ball towards deep-mid-wicket. Shreyas Iyer  dashed in to collect the ball, and sent it back at Pant's direction. Pant charged in to glove-the ball, and took little time in dislodging the bails at the striker's end. Doing so, he did a small victory run and smiled at his successful decision.
Unfortunately, none of his other teammates looked too interested. In fact, Pant was the only one trying to celebrate the supposed wicket. None the less, the square leg umpire decided to review the dismissal. However, replays showed that Lewis had timed his dive accurately, and his bat was grounded the entire time. Lewis was not-out. 
Pant, nonetheless, had a little laugh about the entire incident. Here's a video of the supposed-dismissal: 
— Cricket fan (@Cricketfan093) December 18, 2019