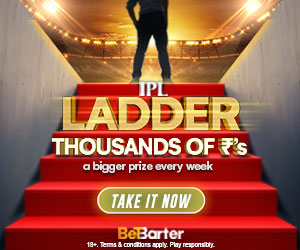 IPL 2020 is now 5 months away to kick start. Before that, In December there will be IPL Auction and from here hype will start building. The mini-auction is scheduled to take place in Kolkata on 19th December. Teams will retain most of the players and will look forward to the auction to strengthen the squads.
In 2008, BCCI had revolutionized T20 cricket by introducing a T20 league Indian Premier League. And today IPL is the world's biggest cricket league. Over the years BCCI had not made any big changes in the rules of the IPL. In the first season, there were 8 teams and in 2019 too, there are 8 teams in IPL. Today's league stage and the points system is also the same as of 2008. However, one major change which BCCI had made was replacing semi-finals concept with playoffs.
IPL 2020 Power Player Rule
But now BCCI is looking to take the IPL one step further. They have planned a major rule which will allow teams to substitute a player after a fall of wickets or at the end of an over any point of the match. They have named this concept 'Power Player'. BCCI wants to apply this rule in Syed Mushtaq Ali T20 trophy first before IPL.  A BCCI official told about this concept.
THIS IS THE RULE: According to this rule, both teams will announce a team of 15 players instead of 11 players. Out of those 15 players, 11 players will be part of the playing 11 while remaining 4 players will be substitutes. Teams can substitute one player from those 4 players after a fall of the wicket or after an over any moment of the game. The substitute player will be called as 'Power Player'. But teams can only substitute one player during the match.
WATCH VIDEO: Rishabh Pant Made 3 Mistakes In One Over, Rohit Sharma Gets Angry
Imagine KKR needs 20 runs off the last six balls and they have Andre Russell sitting at the dugout as he was not the part of original XI. But now, KKR can make Russell 'Power Player'. He can walk in and contribute to the team. By this rule, a team can surprise the opponent by bringing in Power Player at any moment of the game.
Explaining how the idea will actually change the game, the official said the concept has the capacity to change match situations and induce out-of-the-box thinking and strategising from the two teams and engage even the fans further.