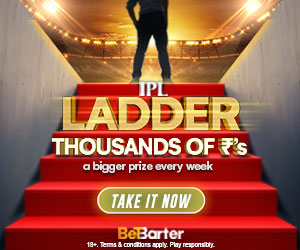 Hardik Pandya has had back issues since he returns back from the World Cup 2019. And currently, he is out of the team for the treatment of his lower back injury. Hardik recently underwent a surgery in London and is set to out of the action for the next few months. This will be a major blow for Indian Team in the upcoming T20 World Cup 2020. However, there is much time left for the World Cup in Australia, but for the preparation, Team has limited time.
After the successful lower back Surgery, Pandya himself has informed his fans through social media handles. Fans and his friends have come up with wishes for a speedy recovery. However, his best friend KL Rahul has taken a dig at himself by saying, "Hope they fixed your Brain too". Read Full News Here 
Hardik Pandya Destroys A Fan Who Tries To Tease Him
Although, one of the fans on Twitter has responded hilariously over Pandya's tweet. Actually, he tried to take a dig at Hardik recalling his comment, which had put the cricketer in trouble earlier this year. Earlier in this year KL Rahul and Hardik Pandya appeared as the guest on the show 'Koffee with Karan", there they made a comment, especially Pandya "Aaj Mein Krke Aaya" (I did today). Later on, they both had faced the heat over the Internet for their comment.
And now when Pandya posted a picture a fan tried to take a dig at Pandya by using the same line in a different style. The fan, quoting Hardik Pandya's successful surgery tweet, and reminded the all-rounder of his statement in a funny way. "Surgeon: Aaj main karke aaya," the fan commented.
Surgeon: Aaj main karke aaya https://t.co/31Y2zSgzln

— Abhishek Baxi (@baxiabhishek) October 5, 2019
However, as soon as the fan tweeted, Hardik came up with a special reply and destroyed the fan in the best way. The all-rounder has quoted that he has given him a 20 seconds fame with reply.
Thanks mr nobody ! Here is your 20 sec fame !!!

— hardik pandya (@hardikpandya7) October 5, 2019