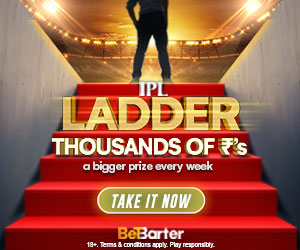 IPL is the biggest cricket league in the world. This is the only cricket league where every country's top players except Pakistan play the game. That's the reason behind IPL's worldwide fanbase. This T20 league also has a big fan following in American nations USA and Canada as many India-origin's people live there.
IPL Teams Likely To Play In USA
Now BCCI wants to connect the fans at the USA with IPL. Team India or any other countries hardly tour the USA. And fans there get fewer chances to watch their favourite players live at the stadium and interact with them. For the same reason, IPL franchises have requested BCCI to play friendly matches at the United States of America.
According to the report, Mumbai Indians (MI), Kolkata Knight Riders (KKR) and Sunrisers Hyderabad (SRH) have already told BCCI about their interest in playing friendlies. Now, IPL's Governing Council will discuss this point in meeting on Tuesday. If they approved the concept then before the 2020 season, IPL franchises will play friendly matches outside India, most likely in the USA.
In fact, the idea of friendly matches and promote the game in the USA was proposed by most successful IPL team Mumbai Indians. Mumbai Indians' idea is to promote brand IPL in the USA and develop a new market for the game. The idea is to attract cricket lovers by bringing their favourite stars to them and get them personal with their favourite players.
ALSO READ: BCCI Plans To Introduce Power Player Rule In IPL 2020
Meanwhile, Brijesh Patel is ready to appoint as Chairman of IPL on Tuesday. It will interesting to see how things stand after his appointment. League's governing council will also discuss the concept of 'Power Player' for the upcoming season. According to this rule, teams can substitute a player from the dug-out in the playing 11 at any moment of the game. Above this article, there is a link of full Power Player rules.