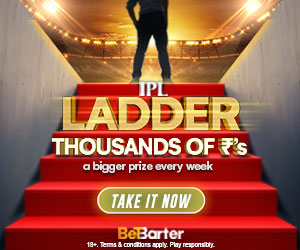 Royal Challengers Bangalore becomes the first team in IPL history to have a woman in team staff. They made a historic appointment naming Navnita Gautam as Sports Massage therapist of the franchise. Navnita will work with Evan Speechly, the Head Physiotherapist and Shanker Basu, Strength & Conditioning Coach of RCB to identify, evaluate, provide guidance and implement massage therapy to suit the team and any relevant prevailing conditions.
Recently, RCB made some key appointments in the staff. They sacked Gary Kirsten from the Head Coach position and replaced him with Simon Catich. While the franchise named Mike Hesson as team's Director Of Cricket Operations. After a humiliating performance in 2019, there were rumours that AB de Villiers will replace Virat Kohli as captain. But, RCB has chosen to stick with Virat Kohli.
Navnita Gautam On Royal Challengers Bangalore
Navnita Gautam will be the first woman to work with an IPL team. And while speaking to ESPNcricinfo she was asked if she is afraid or nervous about it. She said, "Absolutely not. It's like having 20 brothers around at all times."
Navnita is hopeful that with time more women will join as the part of support staff in other teams as well. She further added, "Slowly but surely, the transition is happening. I believe that as long as the players and support staff trust your work, gender shouldn't be an issue as we are all healthcare professionals working together as a team to get athletes back on the field,"
ALSO READ: This Is Why Indian Cricketers Don't Play In BBL Or Other Foreign Leagues
Last year IPL was started earlier in March due to general elections. But In 2020, IPL is scheduled to start usual time in April. While the auction of IPL 2020 will take place at Kolkata on 19 December 2019. This will a mini-auction that means franchisees will retain most of their players and will look forward to auction for strengthening their squads buying some key players. Royal challengers Bangalore will definitely want to buy some good bowlers as bowling is their weakness.