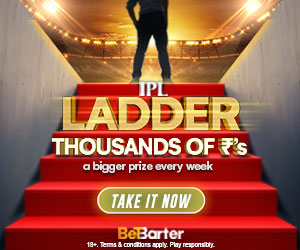 Once Sreesanth was star pacer of India but IPL 2013 spot-fixing scandal had stained his career. Despite being not found any conclusive evidence against him BCCI had handed Sreesanth a life ban for playing for India and all other teams. However, in March 2019 the supreme court gave good news to him as they lifted his life ban and had asked BCCI to give a fresh punishment to him in the next 3 months.
Now, BCCI's Ombudsman Justice D.K. Jain has passed an order reducing ban of Sreesanth. Sreesanth's life ban is reduced to 7 years and he will be eligible to play in all forms of cricket from 13th September 2020. Sreesanth must have taken a deep breath after this news.
Justice D.K. Jain said, "In the report of the Commissioner there is no allegation that Mr Sreesanth did not co-operate in the Inquiry. Additionally, the BCCI has not been able to controvert the specific plea of Mr Sreesanth that the offences allegedly committed by him did not substantially damage the commercial value of the IPL matches or even the final result of the subject match."
ALSO READ: BCCI Rejects The Request Of Kapil Dev Of Selecting India Staff
Sreesanth Ban & Life After That
During IPL 2013, Delhi Police had arrested three cricketers. Sreesanth and other two Rajasthan Royals players Ajit Chandila and Ankit Chavan on the charges of alleged spot-fixing. Allegations were against Sreesanth that he had taken 10 lakh rupees for conceding 14 runs in second over of KXIP vs RR match at Mohali. In his statement, Sreesanth said that he is innocent and all allegations against him are false.
But he had decided to make supreme court lift his life ban and was taking rounds of the supreme court. In 2018, Sreesanth again came in the limelight. He appeared in reality TV show Bigg Boss season 12 and ended the show as runner-up. Also, he appeared in reality competition show Khatron Ke Khiladi. He has stunned everyone with his bodybuilder avatar.