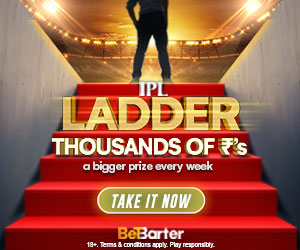 Questions over MS Dhoni's place in team India arose after he failed to finish the semi-final match. India fell 18 runs short against New Zealand while chasing 240. Dhoni was run-out scoring 50 off 72 balls and his low strike rate was the reason behind the criticism. However, it was important for him to set at the one end as Ravindra Jadeja was in great touch. Jadeja was the highest scorer for India in the semi-final with 77 runs in 59 balls.
Retirement speculations of MS Dhoni started sparking after India's World Cup ouster. However, Dhoni did not make any decision but has continuously made himself unavailable from the selection in team India. Now, left-handed batsman Suresh Raina reckons what went wrong for India in semi-final.
Raina On MS Dhoni
Suresh Raina told The Hindu, "Had he (Dhoni) come earlier, he could have guided Pant and then we still had Pandya and Jadeja. Even then he kept India in the fight till the very end and we would have won but for the direct hit from Gupt ill," Also. Raina feels that the retirement decision should be individual. A good friend of Dhoni, Raina added "Only Dhoni will decide when he leaves the game,"
Suresh is eying the no.4 batting spot of the national side. The southpaw has played his last match for India 14 months back. He will be looking at the upcoming IPL season as an opportunity to get a place in the T20 World Cup squad. Raina said, "I can be the No. 4 for India. I have batted in that slot before and delivered. I am looking forward to an opportunity with two T20 World Cups coming up."
WATCH VIDEO: 17-Years-Old New Malinga Is On The Way To Sri Lanka Team
Speaking of Dhoni, there are reports that the reason behind the cricketer's unavailability is injuries. 38-year old had faced a wrist injury during the world cup and also during the tournament he had a back niggle. Now, Dhoni is taking his time to recover from injuries. He is expected to make a return to the side in December or early 2020.