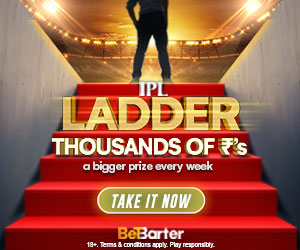 In recent time, Indian Sportsperson has achieved many feats at the level of International. And continuously making India feels proud with their outstanding performances at the world's level platforms. From a while, these outstanding efforts are making Indian movie Industry to celebrate such success stories on the big screen. Therefore Indian cricketer, Mithali Raj's Biopic is ready to make an impact on the big screen. And Bollywood actress Taapsee Pannu is likely to star in Indian Skipper's Biopic.
Bollywood Industry has already released some big biopics of Indian sportspersons. Such as MS Dhoni The Untold Story; Marry Kom; Bagh Milkha etc. And all these have made a record on the box office collections. So far the movies on sportsperson have released made a great success and really appreciated by the fans. Now one more movie is going to introduce, as Bollywood actress Taapsee has told 'Hindustan Times' in an interview about the movie. However, she also added that it is too early to react over this.
Taapsee Pannu Relation With Sports; You Should Know
Taapsee has a very good connection with sports activities. She was a sports freak in the days of her schooling and she had participated in many sports activities at that time. And veteran Bollywood actress has already played the role of a hockey player in a movie named "SOORMA". Pannu's partner is a badminton player and she also has bought a Badminton Team in the Badminton Premier League. Tapsee always likes to play some challenging roles in her movie.
Taapsee Pannu to Hindustan Times, "I'd say that I'd love to be part of the Mithali film, but it's too early right now to say it's happening. I'm in talks for it. I'm doing another sports film, which will be announced soon. Honestly, I've stopped counting the number of sports films that have come to me! Maybe it's because people by now are aware of the kind of love I have for sports. But, I've chosen a few out of all those. Yes, I'm inclined towards the theme, but my film choices will be more basis what the story is. I probably admire and follow so many sports stars, but not everybody has a story worth making into a movie."