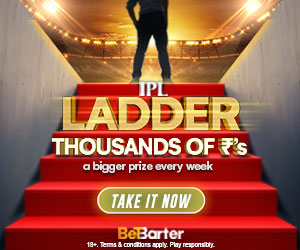 On Tuesday, International Cricket Council (ICC) has banned Bangladesh all-rounder Shakib Al Hasan for his failure to report approaches from a bookie. As per the ICC ban, Shakib will be banned for two years from cricket. However, thereafter ICC comes up 'with a 1 year of suspended' sentence from the 2 years ban. The 32-year-old cricketer has accepted all three charges of breaching the ICC Anti-Corruption Code.
Meanwhile, ICC has also revealed the details of WhatsApp chat between the bookie 'Deepak Agarwal' and the Shakib Al Hasan. The bookie had forced Shakib for three times to reveal the information about his team during the games. According to ICC, Agrawal forced the cricketer during International games as well as during Indian Premier League (IPL).
The bookie 'Deepak Agarwal' got in touch for thrice time in between 2017 to 2018, however, Shakib failure to report against him. Here we are sharing the WhatsApp chat details revealed by International Cricket Council) ICC.
First Time In November 2017
The first time when Agarwal got in touch with Shakib Al Hasan was in November 2017 during Bangladesh Premier League (BPL). Aggarwal got the allrounder's phone number from a person who was close to the player. From this point onward, Aggarwal continuously tried to persuade the player for information.
Second Time In January 2018
During January 2018, Bangladesh had organised a tri-series with Sri Lanka and Zimbabwe. On January 19, during the game between Sri Lanka and Bangladesh, Shakin Al Hasan awarded with Man of the Match for his outstanding performance. Aggarwal was quick to contact the southpaw as he congratulated him before sending a cryptic message that read: "Do we work in this or I wait till the IPL".  This sentence made ICC doubt the person. "The reference to "work" in this message was a reference to him [Shakib] providing Inside Information to Mr Aggarwal."
Thereafter four days later, Agarwal comes up with another message and this time he was clear with his motive. He wrote, "Bro anything in this series?".
Third Time In April 2018
On Aril 26, during the game between Sunrisers Hyderabad, Agarwal messaged before the match. And it was the first time when Shakib said he wanted to meet Agarwal.
"He received a WhatsApp message from Mr Aggarwal that day asking him whether a particular player was going to be playing in the game that day, i.e. again asking for Inside Information," the ICC statement said.
"Mr Aggarwal continued this conversation with him by talking about bitcoins, dollar accounts and asked him for his dollar account details. During this conversation, he told Mr Aggarwal that he wanted to meet him "first"."
And upon looking his chat with the bookie, it is cleared that Shakib was worried, but despite that, he didn't approached to the authorities.
"He confirmed that he had concerns over Mr Aggarwal, feeling he was a bit "dodgy", and that, following their conversations, he had the feeling that Mr Aggarwal was a bookie," the ICC statement said.